Buzzworthy Books - Fall 2016
There are SO MANY amazing books hitting the shelves this fall.
Which ones are we buzzing about?
Check out our list and be sure to enter to win the awesome grand prize giveaway!!
1. THREE DARK CROWNS by Kendare Blake ~ 9/20/16
Fans of acclaimed author Kendare Blake's Anna Dressed in Bloodwill devour her latest novel, a dark and inventive fantasy about three sisters who must fight to the death to become queen.
In every generation on the island of Fennbirn, a set of triplets is born: three queens, all equal heirs to the crown and each possessor of a coveted magic. Mirabella is a fierce elemental, able to spark hungry flames or vicious storms at the snap of her fingers. Katharine is a poisoner, one who can ingest the deadliest poisons without so much as a stomachache. Arsinoe, a naturalist, is said to have the ability to bloom the reddest rose and control the fiercest of lions.
But becoming the Queen Crowned isn't solely a matter of royal birth. Each sister has to fight for it. And it's not just a game of win or lose...it's life or death. The night the sisters turn sixteen, the battle begins.
The last queen standing gets the crown.
2. A SHADOW BRIGHT AND BURNING by Jessica Cluess ~ 9/20/16
Henrietta Howel can burst into flames.
Forced to reveal her power to save a friend, she's shocked when instead of being executed, she's invited to train as one of Her Majesty's royal sorcerers.
Thrust into the glamour of Victorian London, Henrietta is declared the chosen one, the girl who will defeat the Ancients, bloodthirsty demons terrorizing humanity. She also meets her fellow sorcerer trainees, handsome young men eager to test her power and her heart. One will challenge her. One will fight for her. One will betray her.
But Henrietta Howel is not the chosen one.
As she plays a dangerous game of deception, she discovers that the sorcerers have their own secrets to protect. With battle looming, what does it mean to not be the one? And how much will she risk to save the city--and the one she loves?
Exhilarating and gripping, Jessica Cluess's spellbinding fantasy introduces Henrietta Howel, a powerful, unforgettable heroine, and an entertaining world filled with magic, monsters, and mayhem.
3. THE READER by Traci Chee ~ 9/13/16
Sefia knows what it means to survive. After her father is brutally murdered, she flees into the wilderness with her aunt Nin, who teaches her to hunt, track, and steal. But when Nin is kidnapped, leaving Sefia completely alone, none of her survival skills can help her discover where Nin's been taken, or if she's even alive. The only clue to both her aunt's disappearance and her father's murder is the odd rectangular object her father left behind, an object she comes to realize is a book—a marvelous item unheard of in her otherwise illiterate society. With the help of this book, and the aid of a mysterious stranger with dark secrets of his own, Sefia sets out to rescue her aunt and find out what really happened the day her father was killed—and punish the people responsible.
4. BRIGHT SMOKE, COLD FIRE by Rosamund Hodge ~ 9/27/16
When the mysterious fog of the Ruining crept over the world, the living died and the dead rose. Only the walled city of Viyara was left untouched.
The heirs of the city's most powerful—and warring—families, Mahyanai Romeo and Juliet Catresou share a love deeper than duty, honor, even life itself. But the magic laid on Juliet at birth compels her to punish the enemies of her clan—and Romeo has just killed her cousin Tybalt. Which means he must die.
Paris Catresou has always wanted to serve his family by guarding Juliet. But when his ward tries to escape her fate, magic goes terribly wrong—killing her and leaving Paris bound to Romeo. If he wants to discover the truth of what happened, Paris must delve deep into the city, ally with his worst enemy . . . and perhaps turn against his own clan.
Mahyanai Runajo just wants to protect her city—but she's the only one who believes it's in peril. In her desperate hunt for information, she accidentally pulls Juliet from the mouth of death—and finds herself bound to the bitter, angry girl. Runajo quickly discovers Juliet might be the one person who can help her recover the secret to saving Viyara.
Both pairs will find friendship where they least expect it. Both will find that Viyara holds more secrets and dangers than anyone ever expected. And outside the walls, death is waiting. .
5. METALTOWN by Kristen Simmons ~ 9/20/16
Metaltown, where factories rule, food is scarce, and hope is in short supply.
The rules of Metaltown are simple: Work hard, keep your head down, and watch your back. You look out for number one, and no one knows that better than Ty. She's been surviving on the factory line as long as she can remember. But now Ty has Colin. She's no longer alone; it's the two of them against the world. That's something even a town this brutal can't take away from her. Until it does.
Lena's future depends on her family's factory, a beast that demands a ruthless master, and Lena is prepared to be as ruthless as it takes if it means finally proving herself to her father. But when a chance encounter with Colin, a dreamer despite his circumstances, exposes Lena to the consequences of her actions, she'll risk everything to do what's right.
In Lena, Ty sees an heiress with a chip on her shoulder. Colin sees something more. In a world of disease and war, tragedy and betrayal, allies and enemies, all three of them must learn that challenging what they thought was true can change all the rules.
An enthralling story of friendship and rebellion, Metaltown will have you believing in the power of hope.
6. STRANGE, THE DREAMER by Laini Taylor ~ 3/28/17
Strange the Dreamer is the story of:
the aftermath of a war between gods and men
a mysterious city stripped of its name
a mythic hero with blood on his hands
a young librarian with a singular dream
a girl every bit as perilous as she is imperiled
alchemy and blood candy, nightmares and godspawn, moths and monsters, friendship and treachery, love and carnage.
Welcome to Weep.
7. EVER THE HUNTED by Erin Summerill ~ 12/27/16
Seventeen year-old Britta Flannery is at ease only in the woods with her dagger and bow. She spends her days tracking criminals alongside her father, the legendary bounty hunter for the King of Malam—that is, until her father is murdered. Now outcast and alone and having no rights to her father's land or inheritance, she seeks refuge where she feels most safe: the Ever Woods. When Britta is caught poaching by the royal guard, instead of facing the noose she is offered a deal: her freedom in exchange for her father's killer.

However, it's not so simple.

The alleged killer is none other than Cohen McKay, her father's former apprentice. The only friend she's ever known. The boy she once loved who broke her heart. She must go on a dangerous quest in a world of warring kingdoms, mad kings, and dark magic to find the real killer. But Britta wields more power than she knows. And soon she will learn what has always made her different will make her a daunting and dangerous force.
8. FLASHFALL by Jenny Moyer ~ 11/15/16
Orion is a Subpar, expected to mine the tunnels of Outpost Five, near the deadly flash curtain. For generations, her people have chased cirium—the only element that can shield humanity from the curtain's radioactive particles. She and her caving partner, Dram work the most treacherous tunnel, fighting past flash bats and tunnel gulls, in hopes of mining enough cirium to earn their way into the protected city.

But when newcomers arrive at Outpost Five, Orion uncovers disturbing revelations that make her question everything she thought she knew about life on both sides of the cirium shield. As conditions at the outpost grow increasingly dangerous, it's up to Orion to forge a way past the flashfall, beyond all boundaries, beyond the world as she knows it.
9. NEMESIS by Anna Banks ~ 10/4/16
The princess didn't expect to fall in love--with her nemesis.

Princess Sepora of Serubel is the last Forger in all the five kingdoms. The spectorium she creates provides energy for all, but now her father has found a way to weaponize it, and his intentions to incite war force her to flee from his grasp. She escapes across enemy lines into the kingdom of Theoria, but her plans to hide are thwarted when she is captured and placed in the young king's servitude.

Tarik has just taken over rulership of Theoria, and must now face a new plague sweeping through his kingdom and killing his citizens. The last thing he needs is a troublesome servant vying for his attention. But mistress Sepora will not be ignored. When the two finally meet face-to-face, they form an unlikely bond that complicates life in ways neither of them could have imagined.

Sepora's gift could save Tarik's kingdom from the Quiet Plague. But should she trust her growing feelings for her nemesis, or should she hide her gifts at all costs?
10. HOLDING UP THE UNIVERSE by Jennifer Niven ~10/4/16
From the author of the New York Times bestseller All the Bright Places comes a heart-wrenching story about what it means to see someone—and love someone—for who they truly are.

Everyone thinks they know Libby Strout, the girl once dubbed "America's Fattest Teen." But no one's taken the time to look past her weight to get to know who she really is. Following her mom's death, she's been picking up the pieces in the privacy of her home, dealing with her heartbroken father and her own grief. Now, Libby's ready: for high school, for new friends, for love, and for EVERY POSSIBILITY LIFE HAS TO OFFER. In that moment, I know the part I want to play here at MVB High. I want to be the girl who can do anything.

Everyone thinks they know Jack Masselin, too. Yes, he's got swagger, but he's also mastered the impossible art of giving people what they want, of fitting in. What no one knows is that Jack has a newly acquired secret: he can't recognize faces. Even his own brothers are strangers to him. He's the guy who can re-engineer and rebuild anything in new and bad-ass ways, but he can't understand what's going on with the inner workings of his brain. So he tells himself to play it cool: Be charming. Be hilarious. Don't get too close to anyone.

Until he meets Libby. When the two get tangled up in a cruel high school game—which lands them in group counseling and community service—Libby and Jack are both pissed, and then surprised. Because the more time they spend together, the less alone they feel. . . . Because sometimes when you meet someone, it changes the world, theirs and yours.

Jennifer Niven delivers another poignant, exhilarating love story about finding that person who sees you for who you are—and seeing them right back.
11. THE RIVER'S EDGE by Tina Sears ~ 10/1/16
"In a voice reminiscent of Scout in To Kill A Mockingbird, Tina Sears evokes striking physical and emotional landscapes that are rife with danger and secrets. It's a marvel to witness her characters navigate this world that Sears has created for them." — Wiley Cash, New York Times bestselling author of A Land More Kind Than Home and This Dark Road to Mercy, William Morrow/HarperCollinsPublishers

"Sears has written a hard-hitting coming of age novel that pulls the curtain off of family secrets and shame. She lovingly captures the innocence of the time, and then swiftly and honestly shows the darker side of it." — Jo Knowles, author of Read Between the Lines

"Such a fresh voice . . . a lovely, painful, powerful coming of age story. Truly chilling and captivating." — Diane LesBecquets, best-selling author of Breaking Wild

"Tina Sears is a brave and compassionate writer with a vital story to tell. I believe this will be a book with the power to heal." — Mitch Wieland, author of God's Dogs

"Tina Sears tackles a tough subject, having written about the thievery of innocence. If there was ever any doubt about the need to tell about such a crime, it is dispelled in this lovely coming of age story set in the 1970s." — Laurie Salzler, author of After a Time

Forced to spend the summer of 1976 with relatives, Chris Morgan faces many challenges. Her mom and dad are splitting up and she hates being away from them. Now she has to make some tough choices about what she knows is right or giving in to the expectations of her new friends. Surrounded by the danger of the river and the shadows of her uncle's past, Chris realizes her carefree childhood is ending.
12. HEARTLESS by Marissa Meyer ~ 11/8/16
Long before she was the terror of Wonderland — the infamous Queen of Hearts — she was just a girl who wanted to fall in love.

Catherine may be one of the most desired girls in Wonderland, and a favorite of the yet-unmarried King of Hearts, but her interests lie elsewhere. A talented baker, all she wants is to open a shop with her best friend and supply the Kingdom of Hearts with delectable pastries and confections. But according to her mother, such a goal is unthinkable for the young woman who could be the next Queen.

At a royal ball where Cath is expected to receive the king's marriage proposal, she meets Jest, the handsome and mysterious court joker. For the first time, she feels the pull of true attraction. At the risk of offending the King and infuriating her parents, she and Jest enter into an intense, secret courtship.

Cath is determined to define her own destiny and fall in love on her terms. But in a land thriving with magic, madness, and monsters, fate has other plans.
13. THE FATE OF THE TEARLING by Erika Johansen ~ 11/29/16
The thrilling conclusion to the New York Times bestselling Tearling trilogy.

In less than a year, Kelsea Glynn has transformed from a gawky teenager into a powerful monarch. As she has come into her own as the Queen of the Tearling, the headstrong, visionary leader has also transformed her realm. In her quest to end corruption and restore justice, she has made many enemies—including the evil Red Queen, her fiercest rival, who has set her armies against the Tear.

To protect her people from a devastating invasion, Kelsea did the unthinkable—she gave herself and her magical sapphires to her enemy—and named the Mace, the trusted head of her personal guards, Regent in her place. But the Mace will not rest until he and his men rescue their sovereign, imprisoned in Mortmesne.

Now, as the suspenseful endgame begins, the fate of Queen Kelsea—and the Tearling itself—will finally be revealed.
14. LOST STARS by Lisa Selin Davis ~ 10/04/16
Before her older sister, Ginny, died, Carrie was a science nerd, obsessively tracking her beloved Vira comet. But now that Ginny is gone, sixteen-year-old Carrie finds herself within the orbit of Ginny's friends, a close-knit group of seniors who skip school, obsess over bands (not science), and party hard.

Fed up with Carrie's behavior, her father enrolls her in a summer work camp at a local state park. Carrie actually likes the days spent in nature. And when she meets Dean, a guy who likes the real Carrie—astrophysics obsessions and all—she starts to get to the heart of who she is and who she wants to be.
14. THE BEST POSSIBLE ANSWER by E. Katherine Kottaras ~ 11/01/16
A contemporary YA novel about growing up and learning that loving yourself is more important than trying to be perfect.

AP Exams – check
SAT test – check
College Application – check
Date the wrong guy and ruin everything you've spent your whole life working for– check

Ultra-high-achiever Viviana Rabinovich-Lowe has always had a plan—and no room to be anything less than perfect. But her quest for perfection comes toa screeching halt when her boyfriend leaks racy pictures of her to the entire school. Making matters worse, her parents are getting divorced and now her perfect family is falling apart. For the first time, Viv feels like a complete and utter failure.

Then she gets a job working at the community pool, where she meets a new group of friends who know nothing about her past. That includes Evan, a gorgeous guy who makes her want to do something she never thought she'd do again: trust. For the first time in her life, Viv realizes she can finally be whoever she wants. But who is that? While she tries to figure it out, she learns something they never covered in her AP courses: that it's okay to be less than perfect, because it's our imperfections that make us who we are.
15. THE INFINITY OF YOU & ME by J.Q. Coyle ~ 11/08/2016
What if every life-altering choice you made could split your world into infinite worlds?
Almost fifteen, Alicia is smart and funny with a deep connection to the poet Sylvia Plath, but she's ultimately failing at life. With a laundry list of diagnoses, she hallucinates different worlds—strange, decaying, otherworldly yet undeniably real worlds that are completely unlike her own with her single mom and one true friend. In one particularly vivid hallucination, Alicia is drawn to a boy her own age named Jax who's trapped in a dying universe. Days later, her long-lost father shows up at her birthday party, telling her that the hallucinations aren't hallucinations, but real worlds; she and Jax are bound by a strange past and intertwining present. This leads her on a journey to find out who she is while trying to save the people and worlds she loves. J.Q. Coyle's The Infinity of You & Me is a wild ride through unruly hearts and vivid worlds guaranteed to captivate.
16. THE DOG, RAY by Linda Coggin ~ 11/8/16
By turns humorous, poignant, and moving, this tale of a girl who comes back to Earth as a dog is a nuanced portrait of death, love, grief, and hope.

When my death came it was swift. Swift as a running horse. It wasted no time.

Daisy, age twelve, has died in a car accident. She finds herself in the afterworld, which resembles nothing more than a job center. Her soul is being returned to Earth, but not as a human being—she's returning as a dog. A dog who retains Daisy's thoughts and pluck and is determined to get back to her parents and to get back home. What she doesn't expect is that life as a dog named Ray would come with such worries—and moments of jubilation—as she grows to care for others in a whole new way. Told in a compelling first-person voice, Linda Coggin's incredible novel touches on loyalty and freedom, connection and acceptance, and is sure to stay with readers long after the story is done.
17. TO STAY ALIVE by Skila Brown ~ 10/11/16
Told in riveting, keenly observed poetry, a moving first-person narrative as experienced by a young survivor of the tragic Donner Party of 1846.

The journey west by wagon train promises to be long and arduous for nineteen-year-old Mary Ann Graves and her parents and eight siblings. Yet she is hopeful about their new life in California: freedom from the demands of family, maybe some romance, better opportunities for all. But when winter comes early to the Sierra Nevada and their group gets a late start, the Graves family, traveling alongside the Donner and Reed parties, must endure one of the most harrowing and storied journeys in American history. Amid the pain of loss and the constant threat of death from starvation or cold, Mary Ann's is a narrative, told beautifully in verse, of a girl learning what it means to be part of a family, to make sacrifices for those we love, and above all to persevere.
18. WAY DOWN DARK by J.P. Smythe ~ 10/04/16
The first in an extraordinary new YA trilogy by James Smythe, perfect for fans of The Hunger Games and Divergent.
There's one truth on Australia: You fight or you die. Usually both.
Seventeen-year-old Chan's ancestors left a dying Earth hundreds of years ago, in search of a new home. They never found one.
The only life that Chan's ever known is one of violence, of fighting. Of trying to survive.
But there might be a way to escape. In order to find it, Chan must head way down into the darkness - a place of buried secrets, long-forgotten lies, and the abandoned bodies of the dead.
Seventeen-year-old Chan, fiercely independent and self-sufficient, keeps her head down and lives quietly, careful not to draw attention to herself amidst the violence and disorder. Until the day she makes an extraordinary discovery - a way to return the Australia to Earth. But doing so would bring her to the attention of the fanatics and the murderers who control life aboard the ship, putting her and everyone she loves in terrible danger.
And a safe return to Earth is by no means certain.
19. TIMEKEEPER by Tara Sim ~ 11/01/16
Two o'clock was missing.

In an alternate Victorian world controlled by clock towers, a damaged clock can fracture time—and a destroyed one can stop it completely.

It's a truth that seventeen-year-old clock mechanic Danny Hart knows all too well; his father has been trapped in a Stopped town east of London for three years. Though Danny is a prodigy who can repair not only clockwork, but the very fabric of time, his fixation with staging a rescue is quickly becoming a concern to his superiors.

And so they assign him to Enfield, a town where the tower seems to be forever plagued with problems. Danny's new apprentice both annoys and intrigues him, and though the boy is eager to work, he maintains a secretive distance. Danny soon discovers why: he is the tower's clock spirit, a mythical being that oversees Enfield's time. Though the boys are drawn together by their loneliness, Danny knows falling in love with a clock spirit is forbidden, and means risking everything he's fought to achieve.

But when a series of bombings at nearby towers threaten to Stop more cities, Danny must race to prevent Enfield from becoming the next target or he'll not only lose his father, but the boy he loves, forever.

The stunning first novel in a new trilogy by debut author Tara Sim, Timekeeper is perfect for fans of Cassandra Clare and Victoria Schwab.
20. SPIN THE SKY by Jill MacKenzie ~ 11/01/16
Magnolia Woodson wants nothing more than to get her and her sister, Rose, out of the pitifully small, clamming-obsessed Oregon town that hates them—she just doesn't know how. Forced to put up with the snide comments and hateful looks the townspeople throw at them, Mags thinks she's destined to pay for the horrible, awful thing her mom did—and that she's left her and Rose to deal with—until the day she dies.
But when a nationwide televised dance competition posts tryouts in nearby Portland, Mags's best friend, George, says they have to go and audition. Not only have they spent the past fourteen years of their lives dancing side-by-side, dreaming of a day just like this, but also it could be Mags's chance of a lifetime—a chance to win the grand-prize money and get her and Rose out of Summerland, a chance to do the thing she loves most with everyone watching, a chance to show the town that she's not—and has never been—a "no-good Woodson girl," like her mother. But will the competition prove too steep? And will Mags be able to retain her friendship with George as they go head-to-head in tryouts? Mags will have to learn that following her dreams may mean changing her life forever.
21. GILT HOLLOW by Lorie Langdon ~ 9/27/16
Willow Lamott's best friend is a murderer, and no one in the small town of Gilt Hollow will let her forget it. For four long years, she's tried to fade into the background—but none of that matters when Ashton Keller comes striding into school, fresh out of juvie and fueled by revenge. The moment their eyes meet, Willow no longer feels invisible. Drawn to the vulnerability behind Ashton's mask of rage, she sinks deeper into his sinister world and begins to question whether he's a villain, a savior, or both.
Ashton thought he wanted vengeance, until Willow reminded him what he'd been missing. Now he longs to clear his name and become the person she sees in him. But the closer they get to uncovering the truth, the darker the secrets become, and Ashton fears his return to Gilt Hollow will destroy everyone he loves, especially the girl he left behind.
22. REPLICA by Lauren Oliver ~ 10/04/16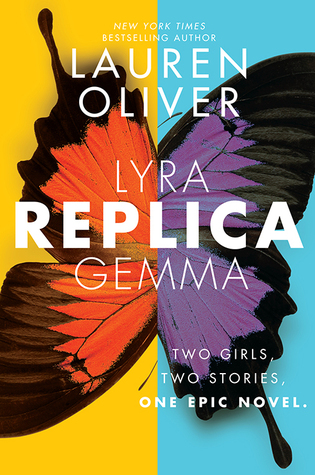 Gemma has been in and out of hospitals since she was born. 'A sickly child', her lonely life to date has revolved around her home, school and one best friend, Alice. But when she discovers her father's connection to the top secret Haven research facility, currently hitting the headlines and under siege by religious fanatics, Gemma decides to leave the sanctuary she's always known to find the institute and determine what is going on there and why her father's name seems inextricably linked to it.
Amidst the frenzy outside the institute's walls, Lyra - or number 24 as she is known as at Haven - and a fellow experimental subject known only as 72, manage to escape. Encountering a world they never knew existed outside the walls of their secluded upbringing , they meet Gemma and, as they try to understand Haven's purpose together, they uncover some earth-shattering secrets that will change the lives of both girls forever...
23. THE DIABOLIC by S.J. Kincaid ~ 11/01/16
Red Queen meets The Hunger Games in this epic novel about what happens when the galaxy's most deadly weapon masquerades as a senator's daughter and a hostage of the galactic court.
A Diabolic is ruthless. A Diabolic is powerful. A Diabolic has a single task: Kill in order to protect the person you've been created for.
Nemesis is a Diabolic, a humanoid teenager created to protect a galactic senator's daughter, Sidonia. The two have grown up side by side, but are in no way sisters. Nemesis is expected to give her life for Sidonia, and she would do so gladly. She would also take as many lives as necessary to keep Sidonia safe.
When the power-mad Emperor learns Sidonia's father is participating in a rebellion, he summons Sidonia to the Galactic court. She is to serve as a hostage. Now, there is only one way for Nemesis to protect Sidonia. She must become her. Nemesis travels to the court disguised as Sidonia—a killing machine masquerading in a world of corrupt politicians and two-faced senators' children. It's a nest of vipers with threats on every side, but Nemesis must keep her true abilities a secret or risk everything.
As the Empire begins to fracture and rebellion looms closer, Nemesis learns there is something more to her than just deadly force. She finds a humanity truer than what she encounters from most humans. Amidst all the danger, action, and intrigue, her humanity just might be the thing that saves her life—and the empire.
24. STEALING SNOW by Danielle Paige ~ 9/20/16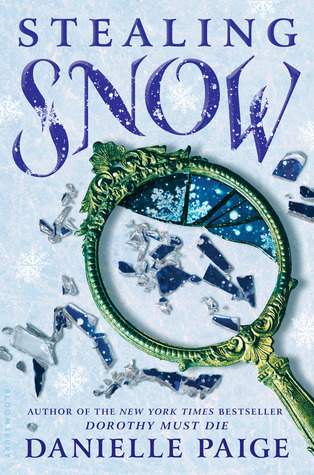 Seventeen-year-old Snow has spent the majority of her life within the walls of the Whittaker Institute, a high security mental hospital in upstate New York. Deep down, she knows she's not crazy and doesn't belong there. When she meets a mysterious, handsome new orderly and dreams about a strange twisted tree she realizes she must escape and figure out who she really is.

Using her trusting friend Bale as a distraction, Snow breaks free and races into the nearby woods. Suddenly, everything isn't what it seems, the line between reality and fantasy begins to blur, and she finds herself in icy Algid--her true home--with witches, thieves, and a strangely alluring boy named Kai, none of whom she's sure she can trust. As secret after secret is revealed, Snow discovers that she is on the run from a royal lineage she's destined to inherit, a father more powerful and ruthless than she could have imagined, and choices of the heart that could change the fate of everything...including Snow's return to the world she once knew.

This breathtaking first volume begins the story of how Snow becomes a villain, a queen, and ultimately a hero.
25. THE WOMEN IN THE WALLS by Amy Lukavics ~ 9/27/16
Lucy Acosta's mother died when she was three. Growing up in a Victorian mansion in the middle of the woods with her cold, distant father, she explored the dark hallways of the estate with her cousin, Margaret. They're inseparable—a family.
When her aunt Penelope, the only mother she's ever known, tragically disappears while walking in the woods surrounding their estate, Lucy finds herself devastated and alone. Margaret has been spending a lot of time in the attic. She claims she can hear her dead mother's voice whispering from the walls. Emotionally shut out by her father, Lucy watches helplessly as her cousin's sanity slowly unravels. But when she begins hearing voices herself, Lucy finds herself confronting an ancient and deadly legacy that has marked the women in her family for generations.
26. THE WEIGHT OF ZERO by Karen Fortunati ~ 10/11/16
Seventeen-year-old Cath knows Zero is coming for her. Zero, the devastating depression born of Catherine's bipolar disease, has almost triumphed once, propelling Catherine to her first suicide attempt. With Zero only temporarily restrained by the latest med du jour, time is running out. In an old ballet shoebox, Catherine stockpiles meds, preparing to take her own life when Zero next arrives.

But Zero's return is delayed. Unexpected relationships along with the care of a new psychiatrist start to alter Catherine's perception of her diagnosis. But will this be enough? This is a story of loss and grief and hope and how the many shapes of love – maternal, romantic and platonic – impact a young woman's struggle with mental illness.
27. MOON CHOSEN by PC Cast ~ 10/18/16
#1 New York Times bestselling author, P.C. Cast, brings us a new epic fantasy set in a world where humans, their animal allies, and the earth itself has been drastically changed. A world filled with beauty and danger and cruelty…
Mari is an Earth Walker, heir to the unique healing powers of her Clan; but she has cast her duties aside, until she is chosen by a special animal ally, altering her destiny forever. When a deadly attack tears her world apart, Mari reveals the strength of her powers and the forbidden secret of her dual nature as she embarks on a mission to save her people. It is not until Nik, the son of the leader from a rival, dominating clan strays across her path, that Mari experiences something she has never felt before…
Now, darkness is coming, and with it, a force, more terrible and destructive than the world has ever seen, leaving Mari to cast the shadows from the earth. By forming a tumultuous alliance with Nik, she must make herself ready. Ready to save her people. Ready to save herself and Nik. Ready to embrace her true destiny…and obliterate the forces that threaten to destroy them all.
28. STALKING JACK THE RIPPER by Kerri Maniscalco ~ 9/20/16
Seventeen-year-old Audrey Rose Wadsworth was born a lord's daughter, with a life of wealth and privilege stretched out before her. But between the social teas and silk dress fittings, she leads a forbidden secret life.
Against her stern father's wishes and society's expectations, Audrey often slips away to her uncle's laboratory to study the gruesome practice of forensic medicine. When her work on a string of savagely killed corpses drags Audrey into the investigation of a serial murderer, her search for answers brings her close to her own sheltered world.
29. SWAN BOY by Nikki Sheehan ~ 10/01/16
When Johnny moves house and starts a new school he has to deal with a bully who can't leave him alone. But help comes from an unexpected and surprising source and Johnny's growing power soon puts him in a very special place.

A chance encounter with a swan sparks a series of events that result in Johnny playing the lead in a school ballet. His teacher wants him to live the role, and when feathers start sprouting on his chest, Johnny begins to understand his true potential. But will he be strong or brave enough to beat his bullies, take care of his brother, support his mother and find a place for himself among all the chaos that is prevailing in his life.
30. THE LOVELY RECKLESS by Kami Garcia ~ 10/04/16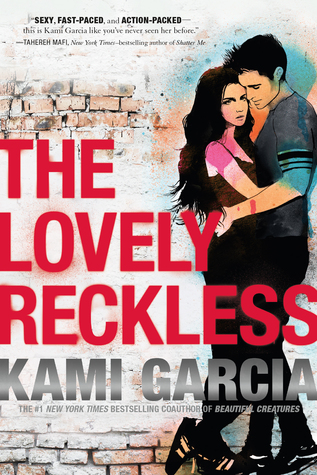 I've become an expert at avoiding things that could hurt me—which means I will figure out how to stay away from Marco Leone.
Seventeen-year-old Frankie Devereux would do anything to forget the past. Haunted by the memory of her boyfriend's death, she lives her life by one dangerous rule: Nothing matters. At least, that's what Frankie tells herself after a reckless mistake forces her to leave her privileged life in the Heights to move in with her dad—an undercover cop. She transfers to a public high school in the Downs, where fistfights don't faze anyone and illegal street racing is more popular than football.
Marco Leone is the fastest street racer in the Downs. Tough, sexy, and hypnotic, he makes it impossible for Frankie to ignore him—and how he makes her feel. But the risks Marco takes for his family could have devastating consequences for them both. When Frankie discovers his secret, she has to make a choice. Will she let the pain of the past determine her future? Or will she risk what little she has left to follow her heart?
GIVEAWAY
Want to win some books from this awesome list??
To enter, click on the Rafflecopter link below.
And be sure to comment and tell us which books on this list you're excited to add to your TBR!
Have a buzzworthy book that didnt make our list??
Comment with your most buzzed about choices below!!