Are you wondering what's new in YA today?
Check out these wonderful new releases!
The epic conclusion to the New York Times bestselling I Am Number Four series!
The Mogadorian invasion has come to Earth, and they have all but won the battle for our planet. Their warships loom over our most populous cities—like New York City, Tokyo, Moscow, Beijing, and New Delhi—and no army will risk making a move against them. The Garde are all that stand in their way . . . but they are no longer alone in this fight. Human teens from across the globe, like John Smith's best friend, Sam Goode, have begun to develop Legacies of their own.
The Garde have always known there is power in numbers. If they can find these new allies and join forces with them, they just might be able to win this war. The time has come for the Garde to make their final stand.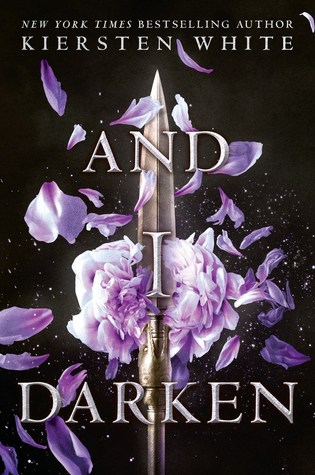 NO ONE EXPECTS A PRINCESS TO BE BRUTAL.
And Lada Dragwlya likes it that way. Ever since she and her gentle younger brother, Radu, were wrenched from their homeland of Wallachia and abandoned by their father to be raised in the Ottoman courts, Lada has known that being ruthless is the key to survival. She and Radu are doomed to act as pawns in a vicious game, an unseen sword hovering over their every move. For the lineage that makes them special also makes them targets.
Lada despises the Ottomans and bides her time, planning her vengeance for the day when she can return to Wallachia and claim her birthright. Radu longs only for a place where he feels safe. And when they meet Mehmed, the defiant and lonely son of the sultan, who's expected to rule a nation, Radu feels that he's made a true friend—and Lada wonders if she's finally found someone worthy of her passion.
But Mehmed is heir to the very empire that Lada has sworn to fight against—and that Radu now considers home. Together, Lada, Radu, and Mehmed form a toxic triangle that strains the bonds of love and loyalty to the breaking point.
Tough and independent, 17-year-old Abby lets very few people into her inner circle. It's common knowledge in her Kentucky town that she deals drugs, but not even her closest friends know why. But when a deal goes south and Abby's suddenly in danger, she finds herself reluctantly forced to lean on daredevil Logan—a boy whose restless spirit matches her own.
Logan has his own reasons for wanting to keep Abby at arms' length. But he never expected to find in her the one person who might help him face the demons he's tried so hard to run from.
Together, Abby and Logan will have to make a decision: let their current circumstances weigh them down forever…or fight for the future they both thought was impossible.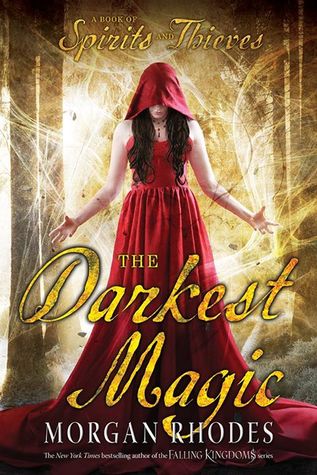 In the second installment of New York Times bestselling author Morgan Rhodes's highly acclaimed Falling Kingdoms spin-off series, danger looms and the mystery deepens as two warring evils vie for possession of one elusive, powerful book.
Modern-day Toronto: Sisters Crystal and Becca Hatcher are reunited after reclaiming the Bronze Codex and narrowly escaping death. They have no one to trust but each other, and the only thing keeping them safe is the book that sent Becca's spirit to Ancient Mytica–the same book that their enemies would kill them for.
Ancient Mytica: Maddox grapples to keep his newly discovered powers under control, while the ruthless goddess Valoria hunts him down.
Modern-day Toronto: Farrell embraces his dark side as he unwittingly falls further under the spell of Markus, the mastermind leader of the nefarious Hawkspear Society, who will stop at nothing to find Crys and Becca–and the remarkable book in their possession.
New York Times bestselling author Morgan Rhodes takes readers into exhilarating new high-fantasy territory with volume two of the Book of Spirits and Thieves series, an epic contemporary saga perfect for fans of Sarah J. Maas and Diana Gabaldon'sOutlander.
In Macedon, war rises like smoke, forbidden romance blooms and ancient magic tempered with rage threatens to turn an empire to dust
After winning his first battle, Prince Alexander fights to become the ruler his kingdom demands—but the line between leader and tyrant blurs with each new threat.
Meanwhile, Hephaestion, cast aside by Alexander for killing the wrong man, must conceal the devastating secret of a divine prophecy from Katerina even as the two of them are thrust together on a dangerous mission to Egypt.
The warrior, Jacob, determined to forget his first love, vows to eradicate the ancient Blood Magics and believes that royal prisoner Cynane holds the key to Macedon's undoing.
And in chains, the Persian princess Zofia still longs to find the Spirit Eaters, but first must grapple with the secrets of her handsome—and deadly—captor.
New York Times bestselling author Eleanor Herman entwines the real scandals of history with epic fantasy to reimagine the world's most brilliant ruler, Alexander the Great, in the second book of the Blood of Gods and Royals series.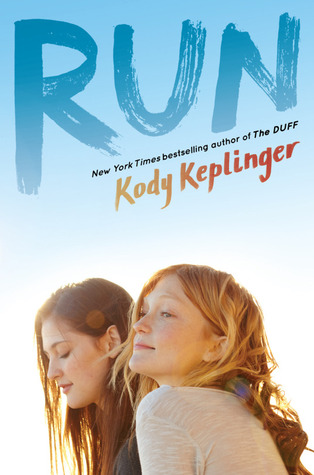 Bo Dickinson is a girl with a wild reputation, a deadbeat dad, and a mama who's not exactly sober most of the time. Everyone in town knows the Dickinsons are a bad lot, but Bo doesn't care what anyone thinks.
Agnes Atwood has never gone on a date, never even stayed out past ten, and never broken any of her parents' overbearing rules. Rules that are meant to protect their legally blind daughter — protect her from what, Agnes isn't quite sure.
Despite everything, Bo and Agnes become best friends. And it's the sort of friendship that runs truer and deeper than anything else.
So when Bo shows up in the middle of the night, with police sirens wailing in the distance, desperate to get out of town, Agnes doesn't hesitate to take off with her. But running away and not getting caught will require stealing a car, tracking down Bo's dad, staying ahead of the authorities, and — worst of all — confronting some ugly secrets.
A juicy thriller about a girl who returned from the missing. . . . Hand to fans of We Were Liars, Bone Gap, and Vanishing Girls.
Some choices change everything. Scarlett chose to run. And the consequences will be deadly.
Stolen from her family as a young girl, Scarlett was lucky enough to eventually escape her captor. Now a teen, she's starting a summer job at an amusement park. There are cute boys, new friends, and the chance to finally have a normal life.
Her first day on the job, Scarlett is shocked to discover that a girl from the park has gone missing. Old memories come rushing back. And now as she meets her new coworkers, one of the girls seems strangely familiar. When Scarlett chose to run all those years ago, what did she set into motion? And when push comes to shove, how far will she go to uncover the truth . . . before it's too late?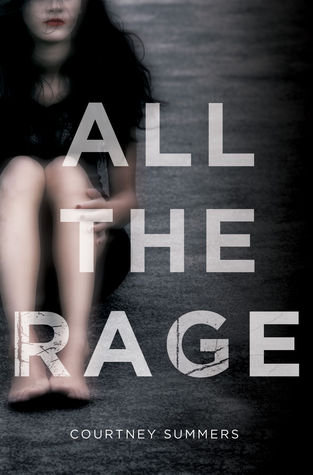 The sheriff's son, Kellan Turner, is not the golden boy everyone thinks he is, and Romy Grey knows that for a fact. Because no one wants to believe a girl from the wrong side of town, the truth about him has cost her everything—friends, family, and her community. Branded a liar and bullied relentlessly by a group of kids she used to hang out with, Romy's only refuge is the diner where she works outside of town. No one knows her name or her past there; she can finally be anonymous. But when a girl with ties to both Romy and Kellan goes missing after a party, and news of him assaulting another girl in a town close by gets out, Romy must decide whether she wants to fight or carry the burden of knowing more girls could get hurt if she doesn't speak up. Nobody believed her the first time—and they certainly won't now — but the cost of her silence might be more than she can bear. 
With a shocking conclusion and writing that will absolutely knock you out, All the Rage examines the shame and silence inflicted upon young women after an act of sexual violence, forcing us to ask ourselves: In a culture that refuses to protect its young girls, how can they survive?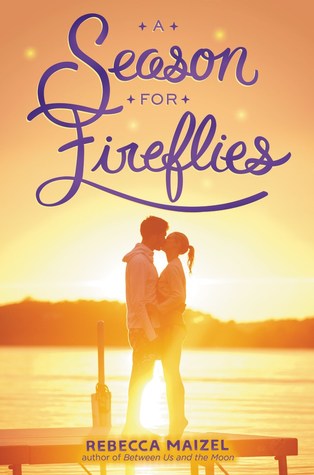 A story of second chances from the author of Between Us and the Moon, which Kirkus Reviews called "what first love is meant to be."
A year ago, Penny Berne was the star of her high school's theater department, surrounded by a group of misfit friends and falling in love for the first time. Now her old friends won't talk to her, her new best friend is the most popular girl in school, and her first love, Wes, ignores her. Penny is revered and hated. Then, in a flash, a near-fatal lightning strike leaves Penny with no memory of the past year—or how she went from drama nerd to queen bee.
As a record number of fireflies light up her town and her life, Penny realizes she may be able to make things right again—and that even if she can't change the past, she can learn to see the magic where she never could before.
This captivating new novel about first love, second chances, and the power of memory is perfect for fans of Lauren Oliver's Before I Fall and Katie Cotugno's How to Love.
**DISCLAIMER**
If there are any new YA books we missed, let us know in the comments below, and we'll add them to the list!