Are you wondering what's new in
YA today? Check out these
wonderful new releases!
The highly anticipated sequel to the instant New York Timesbestseller that critics are calling "out-of-this-world awesome."
Moving to a space station at the edge of the galaxy was always going to be the death of Hanna's social life. Nobody said it might actually get her killed.
The sci-fi saga that began with the breakout bestseller Illuminaecontinues on board the Jump Station Heimdall, where two new characters will confront the next wave of the BeiTech assault.
Hanna is the station captain's pampered daughter; Nik the reluctant member of a notorious crime family. But while the pair are struggling with the realities of life aboard the galaxy's most boring space station, little do they know that Kady Grant and theHypatia are headed right toward Heimdall, carrying news of the Kerenza invasion.
When an elite BeiTech strike team invades the station, Hanna and Nik are thrown together to defend their home. But alien predators are picking off the station residents one by one, and a malfunction in the station's wormhole means the space-time continuum might be ripped in two before dinner. Soon Hanna and Nik aren't just fighting for their own survival; the fate of everyone on the Hypatia—and possibly the known universe—is in their hands.
But relax. They've totally got this. They hope.
Once again told through a compelling dossier of emails, IMs, classified files, transcripts, and schematics, Gemina raises the stakes of the Illuminae Files, hurling readers into an enthralling new story that will leave them breathless.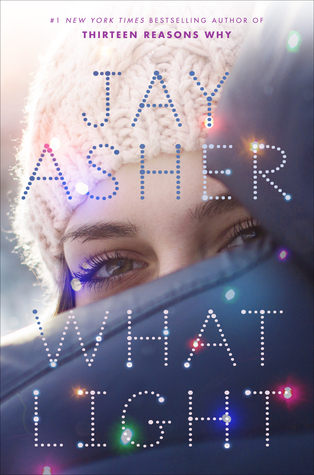 From Jay Asher, #1 New York Times bestselling author of Thirteen Reasons Why, comes a romance that will break your heart, but soon have you believing again. . . .
Sierra's family runs a Christmas tree farm in Oregon—it's a bucolic setting for a girl to grow up in, except that every year, they pack up and move to California to set up their Christmas tree lot for the season. So Sierra lives two lives: her life in Oregon and her life at Christmas. And leaving one always means missing the other.
Until this particular Christmas, when Sierra meets Caleb, and one life eclipses the other.
By reputation, Caleb is not your perfect guy: years ago, he made an enormous mistake and has been paying for it ever since. But Sierra sees beyond Caleb's past and becomes determined to help him find forgiveness and, maybe, redemption. As disapproval, misconceptions, and suspicions swirl around them, Caleb and Sierra discover the one thing that transcends all else: true love.
What Light is a love story that's moving and life-affirming and completely unforgettable.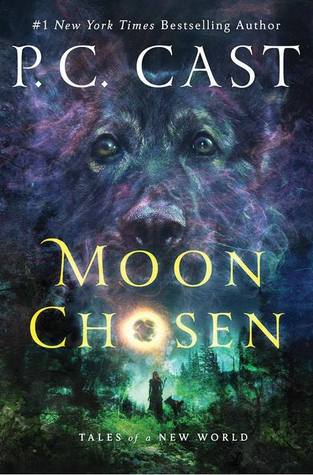 #1 New York Times bestselling author, P.C. Cast, brings us a new epic fantasy set in a world where humans, their animal allies, and the earth itself has been drastically changed. A world filled with beauty and danger and cruelty…
Mari is an Earth Walker, heir to the unique healing powers of her Clan; but she has cast her duties aside, until she is chosen by a special animal ally, altering her destiny forever. When a deadly attack tears her world apart, Mari reveals the strength of her powers and the forbidden secret of her dual nature as she embarks on a mission to save her people. It is not until Nik, the son of the leader from a rival, dominating clan strays across her path, that Mari experiences something she has never felt before…
Now, darkness is coming, and with it, a force, more terrible and destructive than the world has ever seen, leaving Mari to cast the shadows from the earth. By forming a tumultuous alliance with Nik, she must make herself ready. Ready to save her people. Ready to save herself and Nik. Ready to embrace her true destiny…and obliterate the forces that threaten to destroy them all.
New York Times bestselling authors Rachel Cohn and David Levithan are back with a life-affirming Christmas romance starring Dash and Lily.

Dash and Lily have had a tough year since readers first watched the couple fall in love. Lily's beloved grandfather suffered a heart attack, and his difficult road to recovery has taken a major toll on her typically sunny disposition.

With only twelve days left until Christmas—Lily's favorite time of the year—Dash, Lily's brother Langston, and their closest friends take Manhattan by storm to help Lily recapture the holiday magic of New York City in December.

Told in alternating chapters, The Twelve Days of Dash & Lilyreunites two beloved characters and is bound to be a Christmas favorite, season after season.
Seventeen-year-old Autumn Teslow arrives at her father's job fair knowing she'll never measure up to the perfect image of daddy's little girl—her twin sister.
Wearing anger management issues like a second skin won't help Autumn win her dad's approval for the big trip she's been planning—or meet his condition that she successfully complete a summer internship for college.
Autumn's cool unravels when her sister lectures against disappointing the family again. And when a young, bearded guy steps through the crowd to settle the growing argument between siblings, Autumn lashes out, dubbing him a "Duck Dynasty wannabe."
At Nineteen, Caden Behr is clueless as to why his man parts are threatened by the fearsome girl before him. He'd only come to find an intern for his recreational equipment company, not break up a girl-fight between two sisters.
Unfortunately, the only candidate left is the girl who just told him off. Without her, he'll never prove to his CEO mother that he's ready for more responsibility.
Autumn and Caden agree that if they can keep from killing one another, they can use one another to get what they want and then never have to see each other again. Which is what they want.
Until it isn't.
Because despite her best efforts to scare him off, and his fading desire to push her into the lake, they're beginning to enjoy the time they spend together. But pride is a hard habit to break. And if neither will admit their changing feelings, they could lose a whole lot more than one summer.
This beauty isn't sleeping! Discover the true story of Sleeping Beauty in Sarah Prineas's bold YA fairy-tale retelling filled with thrilling adventure and romance, perfect for fans of The Lunar Chronicles and The Girl of Fire & Thorns trilogy.
After the spell protecting her is destroyed, Rose seeks safety in the world outside the valley she had called home. She's been kept hidden all her life to delay the three curses she was born with—curses that will put her into her own fairy tale and a century-long slumber. Accompanied by the handsome and mysterious Watcher, Griff, and his witty and warmhearted partner, Quirk, Rose tries to escape from the ties that bind her to her story. But will the path they take lead them to freedom, or will it bring them straight into the fairy tale they are trying to avoid?
Set in the world of Sarah Prineas's Ash & Bramble fifty years later, Rose & Thorn is a powerful retelling of the classic Sleeping Beauty tale where the characters fight to find their own Happy Ever After.
From PEN Award–winning author Carol Lynch Williams comes an eerie and atmospheric coming-of-age tale about a girl who can talk to the dead—even if she would rather not.
Evie Messenger knows that her family is different from other families. But it isn't until her fifteenth birthday that the Messenger gift is revealed to her. Evie has the family's gift—a special power. Soon she realizes she is able to see and talk to the dead—ghosts—often with no idea who the person was. Or as Evie says: "I see Dead People. It's a Messenger gift." That doesn't mean she wants the Messenger gift. So Evie tries to ignore it but soon she finds she cannot. Can Evie find a way to live her life without letting her power take over? And what if the dead person is someone close to Evie's family?
**DISCLAIMER**
If there are any new YA books we missed, let us know in the comments below,
and we'll add them to the list!