Waiting on Wednesday is a weekly event that is hosted by Jill at
and spotlights upcoming releases that we're eagerly anticipating.
*Beth's Choice*
(Assistant Blog Manager for YABC)
Empress Of A Thousand Skies (Rhoda Belleza)
Author: Rhoda Belleza

Book: Hardcover, 344 pages
Expected publication: February 7th, 2017
Publisher: Razorbill
Empress
Rhee, also known as Crown Princess Rhiannon Ta'an, is the sole surviving heir to a powerful dynasty. She'll stop at nothing to avenge her family and claim her throne.
Fugitive
Aly has risen above his war refugee origins to find fame as the dashing star of a holo-vision show. But when he's falsely accused of killing Rhee, he's forced to prove his innocence to save his reputation—and his life.
Madman
With planets on the brink of war, Rhee and Aly are thrown together to confront a ruthless evil that threatens the fate of the entire galaxy.
*Kayla's Choice*
(Blog Manager for YABC)
The Djinn Falls In Love and Other Stories (Mahvesh Murad)
Author: Mahvesh Murad

Book: Hardcover, 356 pages
Expected publication: March 14th, 2017
Publisher: Solaris
A fascinating collection of new and classic tales of the fearsome Djinn, from bestselling, award-winning and breakthrough international writers.
Imagine a world filled with fierce, fiery beings, hiding in our shadows, in our dreams, under our skins. Eavesdropping and exploring; savaging our bodies, saving our souls. They are monsters, saviours, victims, childhood friends. Some have called them genies: these are the Djinn.
And they are everywhere. On street corners, behind the wheel of a taxi, in the chorus, between the pages of books. Every language has a word for them. Every culture knows their traditions. Every religion, every history has them hiding in their dark places.
There is no part of the world that does not know them.
They are the Djinn. They are among us.
With stories from: Nnedi Okorafor, Neil Gaiman, Amal El-Mohtar, Catherine King, Claire North, E.J. Swift, Hermes (trans. Robin Moger), Jamal Mahjoub, James Smythe, J.Y. Yang, Kamila Shamsie, Kirsty Logan, K.J. Parker, Kuzhali Manickavel, Maria Dahvana Headley, Monica Byrne, Nada Adel Sobhi, Saad Hossein, Sami Shah, Sophia Al-Maria and Usman Malik.
*Melissa's Choice*
(Staff Reviewer for YABC)
But Then I Came Back (Estelle Laure)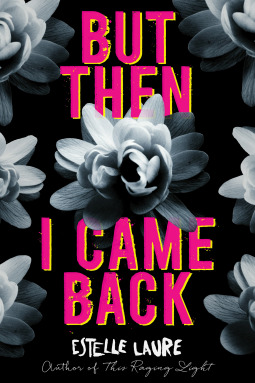 Author: Estelle Laure

Book: Hardcover, 288 pages
Expected publication: April 4th, 2017
Publisher: Houghton Mifflin Harcourt Books For Young Readers
Eden Jones, a 17-year-old girl, feels lost after surviving a near fatal accident. Unable to connect with her family and friends, Eden forms an unlikely relationship with Joe, a boy who comes to the hospital to visit Jasmine, a friend who may soon be gone forever. Eden is the only person who can get through to Jasmine, but is she brave enough to face a world that's bigger and more magical than she ever would have allowed?
*Sage's Choice*
(Staff Reviewer for YABC)
Wintersong (S Jae Jones)
Author: S Jae-Jones

Book: Hardcover, 448 pages
Expected publication: February 7th, 2017
Publisher: Thomas Dunne
Beware the goblin men and the wares they sell.
All her life, nineteen-year-old Liesl has heard tales of the beautiful, mysterious Goblin King. He is the Lord of Mischief, the Ruler Underground, and the muse around which her music is composed. Yet, as Liesl helps shoulder the burden of running her family's inn, her dreams of composition and childish fancies about the Goblin King must be set aside in favor of more practical concerns.
But when her sister Käthe is taken by the goblins, Liesl journeys to their realm to rescue her sister and return her to the world above. The Goblin King agrees to let Käthe go—for a price. The life of a maiden must be given to the land, in accordance with the old laws. A life for a life, he says. Without sacrifice, nothing good can grow. Without death, there can be no rebirth. In exchange for her sister's freedom, Liesl offers her hand in marriage to the Goblin King. He accepts.
Down in the Underground, Liesl discovers that the Goblin King still inspires her—musically, physically, emotionally. Yet even as her talent blossoms, Liesl's life is slowly fading away, the price she paid for becoming the Goblin King's bride. As the two of them grow closer, they must learn just what it is they are each willing to sacrifice: her life, her music, or the end of the world.
*Amy's Choice*
(Staff Reviewer for YABC)
The Names They Gave Us (Emery Lord)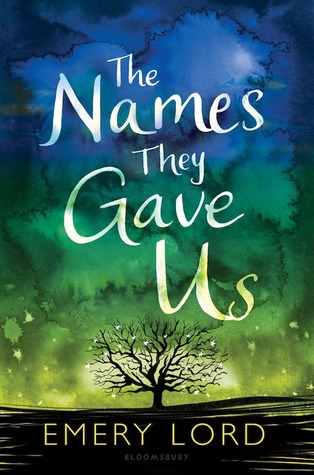 Author: Emery Lord

Book: Hardcover, 400 pages
Expected publication: May 16th, 2017
Publisher: Bloomsbury USA Childrens
From acclaimed author Emery Lord comes a vibrant, compelling story of love, loss, faith, and friendship.
Lucy Hansson was ready for a perfect summer with her boyfriend, working at her childhood Bible camp on the lake. But when her mom's cancer reappears, Lucy falters—in faith, in love, and in her ability to cope. When her boyfriend "pauses" their relationship and her summer job switches to a different camp—one for troubled kids—Lucy isn't sure how much more she can handle. Attempting to accept a new normal, Lucy slowly regains footing among her vibrant, diverse coworkers, Sundays with her mom, and a crush on a fellow counselor. But when long-hidden family secrets emerge, can Lucy set aside her problems and discover what grace really means?
What book are you looking forward to in 2016-2017?
Comment the name of the book below!