Waiting on Wednesday is a weekly event that is hosted by Jill at
and spotlights upcoming releases that we're eagerly anticipating.
*Beth's Choice*
(Assistant Blog Manager for YABC)
Hunted (Meagan Spooner)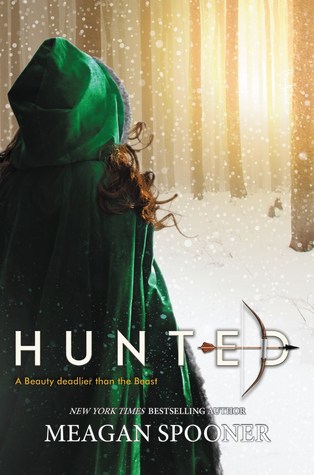 Author: Meagan Spooner

Book: Hardcover, 352 pages
Expected publication: March 14th, 2017
Publisher: HarperTeen
Beauty knows the Beast's forest in her bones—and in her blood. Though she grew up with the city's highest aristocrats, far from her father's old lodge, she knows that the forest holds secrets and that her father is the only hunter who's ever come close to discovering them.
So when her father loses his fortune and moves Yeva and her sisters back to the outskirts of town, Yeva is secretly relieved. Out in the wilderness, there's no pressure to make idle chatter with vapid baronessas…or to submit to marrying a wealthy gentleman. But Yeva's father's misfortune may have cost him his mind, and when he goes missing in the woods, Yeva sets her sights on one prey: the creature he'd been obsessively tracking just before his disappearance.
Deaf to her sisters' protests, Yeva hunts this strange Beast back into his own territory—a cursed valley, a ruined castle, and a world of creatures that Yeva's only heard about in fairy tales. A world that can bring her ruin or salvation. Who will survive: the Beauty, or the Beast?
*Melissa's Choice*
(Staff Reviewer for YABC)
Daughter of The Pirate King (Tricia Levenseller)
Author: Tricia Levenseller

Book: Hardcover, 320 pages
Expected publication: February 28th, 2017
Publisher: Feiwel & Friends
A 17-year-old pirate captain intentionally allows herself to get captured by enemy pirates in this thrilling YA adventure.
If you want something done right . . .
When the ruthless pirate king learns of a legendary treasure map hidden on an enemy ship, his daughter, Alosa, knows there's only one pirate for the job—herself. Leaving behind her beloved ship and crew, Alosa deliberately facilitates her own kidnapping to ensure her passage on the ship, confident in her ability to overcome any obstacle. After all, who's going to suspect a seventeen-year-old girl locked in a cell? Then she meets the (surprisingly perceptive and unfairly attractive) first mate, Riden, who is charged with finding out all her secrets. Now it's down to a battle of wits and will . . . . Can Alosa find the map and escape before Riden figures out her plan?
Debut author Tricia Levenseller blends action, adventure, romance, and a little bit of magic into a thrilling YA pirate tale.
*Kayla's Choice*
(Blog Manager for YABC)
The Gentleman's Guide To Vice and Virtue (MacKenzi Lee)
Author: MacKenzi Lee

Book: Hardcover, 528 pages
Expected publication: June 20th, 2017
Publisher: Katherine Tegen Books
An unforgettable tale of two friends on their Grand Tour of 18th-century Europe who stumble upon a magical artifact that leads them from Paris to Venice in a dangerous manhunt, fighting pirates, highwaymen, and their feelings for each other along the way.
Henry "Monty" Montague was born and bred to be a gentleman, but he was never one to be tamed. The finest boarding schools in England and the constant disapproval of his father haven't been able to curb any of his roguish passions—not for gambling halls, late nights spent with a bottle of spirits, or waking up in the arms of women or men.
But as Monty embarks on his grand tour of Europe, his quest for a life filled with pleasure and vice is in danger of coming to an end. Not only does his father expect him to take over the family's estate upon his return, but Monty is also nursing an impossible crush on his best friend and traveling companion, Percy.
Still it isn't in Monty's nature to give up. Even with his younger sister, Felicity, in tow, he vows to make this yearlong escapade one last hedonistic hurrah and flirt with Percy from Paris to Rome. But when one of Monty's reckless decisions turns their trip abroad into a harrowing manhunt that spans across Europe, it calls into question everything he knows, including his relationship with the boy he adores.
Witty, romantic, and intriguing at every turn, The Gentleman's Guide to Vice and Virtue is a sumptuous romp that explores the undeniably fine lines between friendship and love.
*Inah's Choice*
(Staff Reviewer for YABC)
Unconventional (Maggie Harcourt)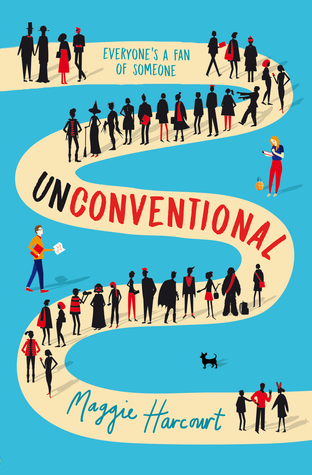 Author: Maggie Harcourt

Book: Hardcover, 464 pages
Expected publication: February 1st, 2017
Publisher: Usborne Publishing
For fans of Rainbow Rowell and Stephanie Perkins
Lexi Angelo is a Convention Kid – she's got a clipboard and a walkie talkie to prove it.
Aidan Green is a messy-haired, annoyingly arrogant author and he's disrupting her perfect planning.
In a flurry of awkward encounters, lost schedules and late-night conversations, Lexi discovers that some things can't be planned… Things like falling in love.
*Nanouk's Choice*
(Staff Reviewer for YABC)
Always and Forever, Lara Jean (Jenny Han)
Author: Jenny Han

Book: Hardcover, 320 pages
Expected publication: April 4th, 2017
Publisher: Simon & Schuster Books For Young Readers
Lara Jean's letter-writing days aren't over in this surprise follow-up to the New York Times bestselling To All the Boys I've Loved Before and P.S. I Still Love You.
Lara Jean is having the best senior year a girl could ever hope for. She is head over heels in love with her boyfriend, Peter; her dad's finally getting remarried to their next door neighbor, Ms. Rothschild; and Margot's coming home for the summer just in time for the wedding.
But change is looming on the horizon. And while Lara Jean is having fun and keeping busy helping plan her father's wedding, she can't ignore the big life decisions she has to make. Most pressingly, where she wants to go to college and what that means for her relationship with Peter. She watched her sister Margot go through these growing pains. Now Lara Jean's the one who'll be graduating high school and leaving for college and leaving her family—and possibly the boy she loves—behind.
When your heart and your head are saying two different things, which one should you listen to?
*Sage's Choice*
(Staff Reviewer for YABC)
The Bone Witch (Rin Chupeco)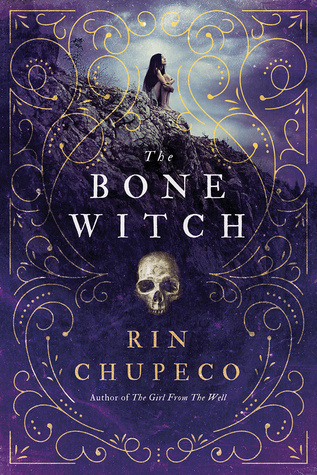 Author: Rin Chupeco

Book: Hardcover, 400 pages
Expected publication: March 7th, 2017
Publisher: Sourcebooks Fire
When Tea accidentally resurrects her brother from the dead, she learns she is different from the other witches in her family. Her gift for necromancy means that she's a bone witch, a title that makes her feared and ostracized by her community. But Tea finds solace and guidance with an older, wiser bone witch, who takes Tea and her brother to another land for training.
In her new home, Tea puts all her energy into becoming an asha — one who can wield elemental magic. But dark forces are approaching quickly, and in the face of danger, Tea will have to overcome her obstacles…and make a powerful choice.
Memoirs of a Geisha meets The Name of the Wind in this brilliant new fantasy series by Rin Chupeco!
What book are you looking forward to in 2017?
Comment the name of the book below!