Waiting on Wednesday is a weekly event that is hosted by Jill at
and spotlights upcoming releases that we're eagerly anticipating.
*Beth's Choice*
(YABC Assistant Blog Manager)
Traitor To The Throne (Alwyn Hamilton)
Author: Alwyn Hamilton

Book: Hardcover, 528 pages
Expected publication: March 7th, 2017
Publisher: Viking Books For Young Readers
The sizzling, un-put-downable sequel to the bestselling Rebel of the Sands!
Mere months ago, gunslinger Amani al'Hiza fled her dead-end hometown on the back of a mythical horse with the mysterious foreigner Jin, seeking only her own freedom. Now she's fighting to liberate the entire desert nation of Miraji from a bloodthirsty sultan who slew his own father to capture the throne.
When Amani finds herself thrust into the epicenter of the regime—the Sultan's palace—she's determined to bring the tyrant down. Desperate to uncover the Sultan's secrets by spying on his court, she tries to forget that Jin disappeared just as she was getting closest to him, and that she's a prisoner of the enemy. But the longer she remains, the more she questions whether the Sultan is really the villain she's been told he is, and who's the real traitor to her sun-bleached, magic-filled homeland.
Forget everything you thought you knew about Miraji, about the rebellion, about djinni and Jin and the Blue-Eyed Bandit. In Traitor to the Throne, the only certainty is that everything will change.
Nemesis (Brendan Reichs)
Author: Brendan Reichs

Book: Hardcover, 464 pages
Expected publication: March 21st, 2017
Publisher: G.P. Putnam Books For Young Readers
Orphan Black meets Lord of the Flies in this riveting new thriller from the co-author of the Virals series.
It's been happening since Min was eight. Every two years, on her birthday, a strange man finds her and murders her in cold blood. But hours later, she wakes up in a clearing just outside her tiny Idaho hometown—alone, unhurt, and with all evidence of the horrifying crime erased.
Across the valley, Noah just wants to be like everyone else. But he's not. Nightmares of murder and death plague him, though he does his best to hide the signs. But when the world around him begins to spiral toward panic and destruction, Noah discovers that people have been lying to him his whole life. Everything changes in an eye blink.
For the planet has a bigger problem. The Anvil, an enormous asteroid threatening all life on Earth, leaves little room for two troubled teens. Yet on her sixteenth birthday, as she cowers in her bedroom, hoping not to die for the fifth time, Min has had enough. She vows to discover what is happening in Fire Lake and uncovers a lifetime of lies: a vast conspiracy involving the sixty-four students of her sophomore class, one that may be even more sinister than the murders.
*Melissa R's Choice*
(YABC Staff Reviewer)
When Dimple Met Rishi (Sandhya Menon)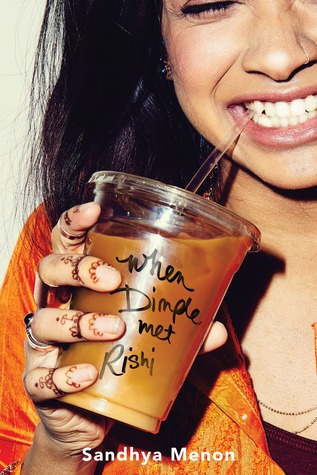 Author: Sandhya Menon

Book: Hardcover, 320 pages
Expected publication: May 30th, 2017
Publisher: Simon Pulse
A laugh-out-loud, heartfelt YA romantic comedy, told in alternating perspectives, about two Indian-American teens whose parents have arranged for them to be married.
Dimple Shah has it all figured out. With graduation behind her, she's more than ready for a break from her family, from Mamma's inexplicable obsession with her finding the "Ideal Indian Husband." Ugh. Dimple knows they must respect her principles on some level, though. If they truly believed she needed a husband right now, they wouldn't have paid for her to attend a summer program for aspiring web developers…right?
Rishi Patel is a hopeless romantic. So when his parents tell him that his future wife will be attending the same summer program as him—wherein he'll have to woo her—he's totally on board. Because as silly as it sounds to most people in his life, Rishi wants to be arranged, believes in the power of tradition, stability, and being a part of something much bigger than himself.
The Shahs and Patels didn't mean to start turning the wheels on this "suggested arrangement" so early in their children's lives, but when they noticed them both gravitate toward the same summer program, they figured, Why not?
Dimple and Rishi may think they have each other figured out. But when opposites clash, love works hard to prove itself in the most unexpected ways.
*Melissa C's Choice*
(YABC Indie Manager)
Sweet Fifteen (Beth Rodgers)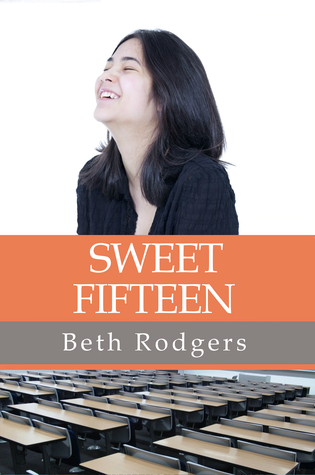 Author: Beth Rodgers

Book: Hardcover, 206 pages
Publisher: Clear Stone Press
Sophomore year starts off on a positive note, with Margot Maples enjoying a circle of new friends, an influx of confidence, and the attention of the oh-so-cute new basketball player, Kirk. But she quickly finds herself stuck in a rut, battling mean girls, and getting caught up in Kirk's past. Margot's friendships, heartaches, and presidential campaign lead her on a path to self-discovery, making sophomore year one to remember.
Come along on Margot's journey in this sequel to Freshman Fourteen that has new faces, backroom politics, and a few twists and turns along the way.
What book are you looking forward to in 2016?
Comment the name of the book below!