Today we welcome Ned Vizzini, author of It's Kind of a Funny Story (also a major motion picture), Be More Chill, Teen Angst? Naaah…, and The Other Normals. He has written for the New York Times, Salon, and the L Magazine. In television, he has written for Season 2 of MTV's Teen Wolf and currently writes for ABC's Last Resort. He is the co-author, with Chris Columbus, of the forthcoming fantasy-adventure series House of Secrets. He lives in Los Angeles with his family. His work has been translated into seven languages.
Also? I think he has the coolest last name EVER. I mean, Vizzini. VIZZINI.
Anyway. On to the interview!
Thank you, Ned, for taking the time out of your busy schedule to join us on YABC today.
First off, can you tell us a little bit about your latest novel,

The Other Normals

?
Sure,
The Other Normals
is about a 15-year-old late bloomer named Perry Eckert. He's not just a late bloomer physically (he's short, with a bad haircut); he's also socially stunted and he loves to play role-playing games (even though he has no one to play with). But then he goes to summer camp and falls into an actual fantasy world and has a chance to be a hero and come out of his shell. So it's about summer camp, and friends, and growing up, and self-actualization… and swords.
That sounds awesome! Were there any television shows, films, songs, or books that helped fuel your creativity and inspiration while working on The Other Normals?
One book that really helped inspire
The Other Normals
was
One Thousand and One Nights.
You may know it as "Arabian Nights;" it's the collection of Arabian lore that gave us Aladdin and Scheherazade.
I loved it because it's funny and subversive. For example, there's a story where a genie gets woken from a magic lamp, but instead of granting three wishes, he ties up the person who freed him and throws him into the desert! Why? The genie explains: "For a thousand years I waited to be released from that lamp, and I promised that I would give three wishes to whoever freed me. But today, I got fed up and decided, 'Whoever frees me, I'm going to tie him up and leave him in the desert!' And you freed me! So who am I to tempt the gods?"
I used that story in The Other Normals; it's one of the things that bonds Perry to his best friend Sam.
I love Arabian Nights! Highly recommended reading for everyone, by the way. (I'm looking at you, YABCers!) Are there any The Other Normals contests or giveaways our readers should know about and enter?
Yes, I have THREE
Other Normals
contests going on right now on my website:
www.nedvizzini.com
.
Which books or authors have inspired your craft?
In writing
The Other Normals,
I was really inspired by
Brian Jacques
, creator of
Redwall.
When he passed away last year, fantasy lost a giant. A lot of people don't know that Jacques (pronounced "Jakes") created the Redwall series to entertain kids at a school for the blind whom he met while delivering milk. That's why the books are so descriptive, perhaps.
Jacques wrote 22 Redwall books and his animal accents got more elaborate as he went on. I'm lucky to have had a chance to review The Sable Quean, the last Redwall book published before he passed away.
At what moment did you realize you wanted to be an author?
I realized that I wanted to be an author in 2nd grade. Our school did a special class for two weeks called "Writers' Workshop" where they just gave us a blank book and let us fill it. I was hooked. I thought blank books were very expensive and they were all hoarded by the book companies! I never expected I'd have the chance to write in one.
What book would we find on your bedside table right now?
Right now I'm reading
Year Zero by Rob Reid
. It's a totally insane hilarious book about aliens and music industry in the
Hitchhiker's Guide
vein.
What was the most recent film you saw?
I recently saw
Total Recall
(2012). It's hilarious: at the beginning is a logo for the production company "
Original Film
"! It's like, uh, guys… hate to break it to you…
Which band/artist would you die to see in concert?
Nirvana. But I'd probably get one of the bad shows where the amps exploded and they played Duran Duran covers.
I don't know, I'd personally love to see that show. 🙂 If you were reincarnated as any literary hero/heroine, who would you be?
Bilbo Baggins! Because I like tea.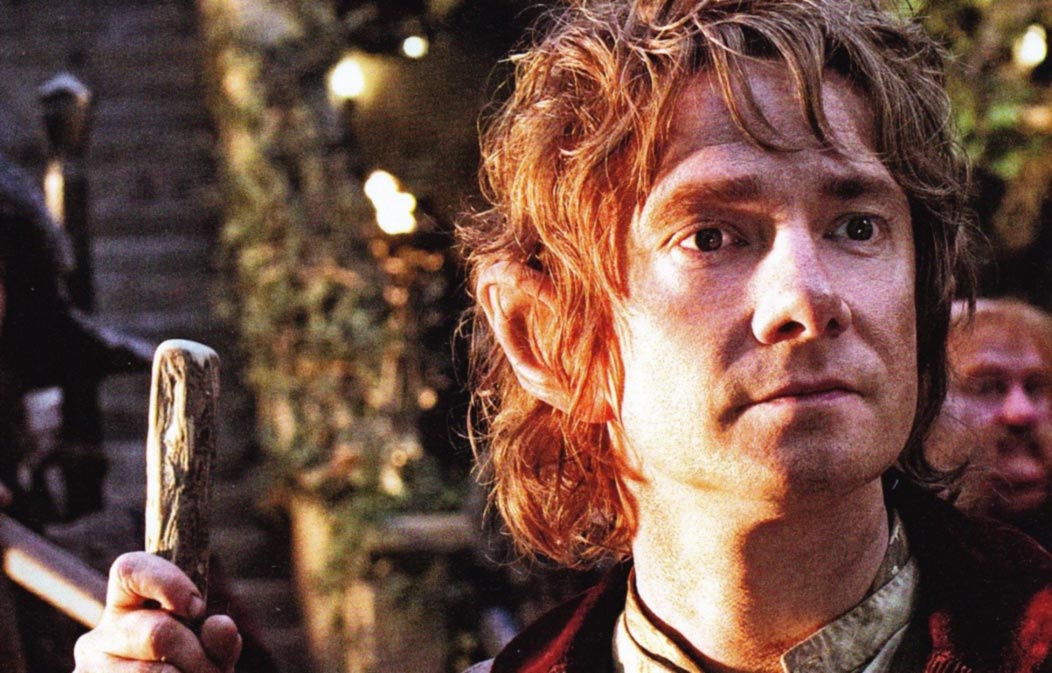 Can you teach me how to like tea? I've tried, and failed, my entire life. So how much research did you have to do for The Other Normals? What was the craziest search term you typed while researching online?
I did a ton of research for
The Other Normals —
in fantasy literature and early human belief systems and in quantum physics (to explain the existence of an actual fantasy world). A partial bibliography that I used while researching the book is
here
. I remember at some point I was looking up
"bull penis ritual"
— that was probably the strangest thing I researched!
Ha! I'm…not sure I want to follow you down that Google path…
Thank you so much for chatting with us, Ned! And congrats on the release of The Other Normals, out today! And we wish you all the best as you work on Last Resort.
Amazon.com
IndieBound.com
BarnesandNoble.com