YABC's Buzzworthy Books Of Fall 2018, Plus GIVEAWAY!! (Round Two)
Which ones are we buzzing about?
Check out our list and be sure to enter the awesome giveaway that we are hosting!!!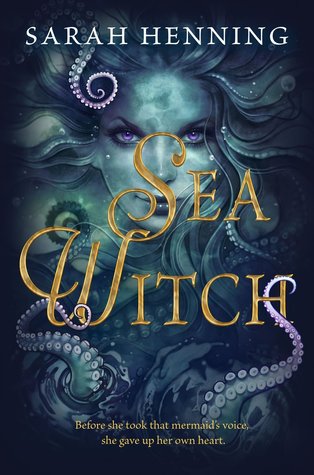 Everyone knows what happens in the end. A mermaid, a prince, a true love's kiss. But before that young siren's tale, there were three friends. One feared, one royal, and one already dead.
Ever since her best friend, Anna, drowned, Evie has been an outcast in her small fishing town. A freak. A curse. A witch.
A girl with an uncanny resemblance to Anna appears offshore and, though the girl denies it, Evie is convinced that her best friend actually survived. That her own magic wasn't so powerless after all. And, as the two girls catch the eyes—and hearts—of two charming princes, Evie believes that she might finally have a chance at her own happily ever after.
But her new friend has secrets of her own. She can't stay in Havnestad, or on two legs, unless Evie finds a way to help her. Now Evie will do anything to save her friend's humanity, along with her prince's heart—harnessing the power of her magic, her ocean, and her love until she discovers, too late, the truth of her bargain.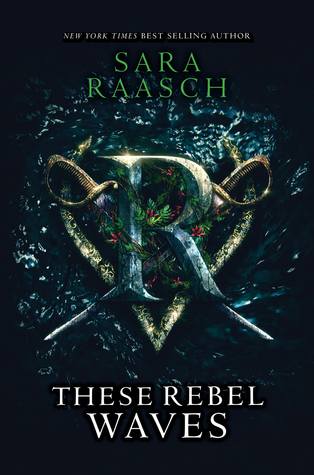 Adeluna is a soldier. Five years ago, she helped the magic-rich island of Grace Loray overthrow its oppressor, Argrid, a country ruled by religion. But adjusting to postwar life has not been easy. When an Argridian delegate vanishes during peace talks with Grace Loray's new Council, Argrid demands brutal justice—but Lu suspects something more dangerous is at work.

Devereux is a pirate. As one of the outlaws called stream raiders who run rampant on Grace Loray, he pirates the island's magic plants and sells them on the black market. But after Argrid accuses raiders of the diplomat's abduction, Vex becomes a target. An expert navigator, he agrees to help Lu find the Argridian—but the truth they uncover could be deadlier than any war.

Benat is a heretic. The crown prince of Argrid, he harbors a secret obsession with Grace Loray's forbidden magic. When Ben's father, the king, gives him the shocking task of reversing Argrid's fear of magic, Ben has to decide if one prince can change a devout country—or if he's building his own pyre.

As conspiracies arise, Lu, Vex, and Ben will have to decide who they really are . . . and what they are willing to become for peace.
A coming-of-age YA novel about the daughter of a Pacific Northwest fisherman, whose presumed drowning in 1967 has her searching for answers, including whether or not he's really dead.
As the Summer of Love comes to an end, 15-year-old Ida Petrovich waits for a father who never comes home. While commercial fishing in Alaska, he is lost at sea, but with no body and no wreckage, Ida and her mother are forced to accept a "presumed" death that tests their already strained relationship. While still in shock over the loss of her father, Ida overhears an adult conversation that shatters everything she thought she knew about him. This prompts her to set out on a search for the truth that takes her from her Washington State hometown to Southeast Alaska, where she works at a salmon cannery, develops love for a Filipino classmate, and befriends a Native Alaskan girl. In this wild, rugged place, she also begins to understand the physical and emotional bonds that took her father north and why he kept them secret—a journey of discovery that ultimately brings her family together and helps them heal. Insightful and heartfelt, The Leaving Year is a tale of love and loyalty, family and friendship, and the stories we tell ourselves in our search for meaning.
Contemporary legend says the business of high school is boring and must forever be that way―that its sole purpose is to deposit tidbits of knowledge into young minds and standardize the way each attacks the world. School Tales begs to differ. As is made clear by its five spunky student narrators, high school, the home-base social institution for teenagers, exerts powerful agency over answers to fundamental questions―Who am I? What do I want to learn? Am I able to direct my life? Can I trust friends to be there for me? How do I find a sense of purpose in contributing to our world?―and is a time of struggle with life's questions amidst intense pressure to make decisions by graduation and launch into adulthood.

Students in School Tales, living in a small town of the southern Shenandoah Valley in Virginia, encounter a number of personal and public issues including racism, anxiety, shame, a cross-country move, gender identity, immigration, family instability, depression, lack of self-direction, abuse, and law enforcement. The lessons they learn in school include the meanings of freedom, success, friendship, exploration, inquiry, confidence, false either/or choices, and dreaming. As these students take charge of their learning, the true goal of high school emerges―and the result is a truly heart-warming view of students building what they would call "a life worth living."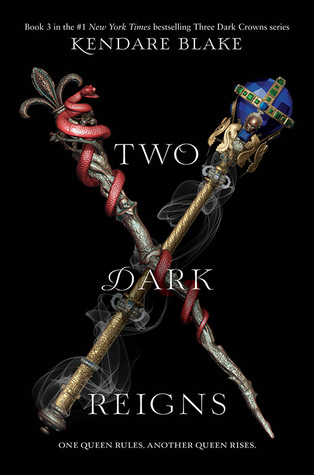 #1 New York Times bestselling author Kendare Blake returns with the highly anticipated third book in the Three Dark Crowns series!

Katharine sits on the throne, Mirabella and Arsinoe are in hiding, and an unexpected renegade is about to wage a war of her own. The crown has been won, but these queens are far from done.
There are some battles worth fighting even if it means losing yourself.

T. Lily Decker is a high school senior with a twelve-year plan: avoid stress, drugs, alcohol and boyfriends, and take regular psych quizzes administered by her best friend, Sawyer, to make sure she's not developing schizophrenia.Genetics are not on Lily's side.

When she was seven, her mother, who had paranoid schizophrenia, tried to kill her. And a secret has revealed that Lily's odds are even worse than she thought. Still, there's a chance to avoid triggering the mental health condition, if Lily can live a careful life from ages eighteen to thirty, when schizophrenia most commonly manifests.

But when a newspaper internship results in Lily witnessing a mother elephant try to kill her three-week-old calf, Swifty, Lily can't abandon the story or the calf. With Swifty in danger of dying from grief, Lily must choose whether to risk everything, including her sanity and a first love, on a desperate road trip to save the calf's life, perhaps finding her own version of freedom along the way.
After rejecting the cult-like influence of her father's family, Julia moves into a fancy hotel in downtown Austin. But she finds herself alone except for her boyfriend, John--and her fears. Once again she's suppressing her abilities, afraid her family will come for John when they find out he's been developing abilities of his own in her presence. The FBI is also keeping a close eye on Julia hoping she can lead them to her father, Novak, as he's wanted for questioning in his former assistant's death.

With tensions high, Julia and John agree to go separate ways for the summer, paving the way for Julia to reunite with Angus, fellow outcast. Together they set out on a road trip to California to find Julia's mom and a way into Novak's secret underground world. Along the way Julia will learn the Puri perhaps aren't the only humans evolving into something different. . . and that maybe she's the leader her people have needed all along.
WELCOME TO THE NEAR FUTURE, where good and honest 8/18 citizens can enjoy watching the executions of society's most infamous convicted felons, streaming live on The Postman app from the suburbanized prison island Alcatraz 2.0.

When eighteen-year-old Dee Guerrera wakes up in a haze, lying on the ground of a dimly lit warehouse, she realizes she's about to be the next victim of the app. Knowing hardened criminals are getting a taste of their own medicine in this place is one thing, but Dee refuses to roll over and die for a heinous crime she didn't commit. Can Dee and her newly formed posse, the Death Row Breakfast Club, prove she's innocent before she ends up wrongfully murdered for the world to see? Or will The Postman's cast of executioners kill them off one by one?
Three lush and adventurous stories in the Star-Touched world.
Death and Night
He was Lord of Death, cursed never to love. She was Night incarnate, destined to stay alone. After a chance meeting, they wonder if, perhaps, they could be meant for more. But danger crouches in their paths, and the choices they make will set them on a journey that will span lifetimes.
Poison and Gold
Now that her wish for a choice has come true, Aasha struggles to control her powers. But when an opportunity to help Queen Gauri and King Vikram's new reign presents itself, she is thrown into the path of the fearsome yet enchanting Spy Mistress. To help her friends, Aasha will have to battle her insecurities and perhaps, along the way, find love.
Rose and Sword
There is a tale whispered in the dark of the Empire of Bharat-Jain. A tale of a bride who loses her bridegroom on the eve of her wedding. But is it a tale or a truth?
A humorous debut crossover young adult novel about what happens when entering the "real world" means moving back in with your mother, inspired by actress and celebrity Autumn Chiklis' real life.

Eloise "Lou" Hansen is graduating from Columbia University summa cum laude, and she's ready to conquer the world. Just a few minor problems: she has no job, no prospects, and she's moving back into her childhood bedroom. Lou is grimly determined to stick to a rigorous schedule to get a job and get out of her parents' house. Shelly "Mama Shell" Hansen, on the other hand, is ecstatic, and just as determined to keep her at home. Who else will help her hide her latest binge-shopping purchases from her husband, go to SoulCycle with her, and hold her hand during Botox shots?

Smothered is a hilarious roman à clef told via journal entries, text messages, emails, bills, receipts, tweets, doctor's prescriptions, job applications and rejections, parking tickets, and pug pictures, chronicling the year that Lou moves back home after college. Told from Lou's point-of-view, Smothered tells the story of two young(ish) women, just trying to get it right, and learning that just because we all grow up doesn't mean we necessarily have to grow old. (After all, what is Juvaderm for?)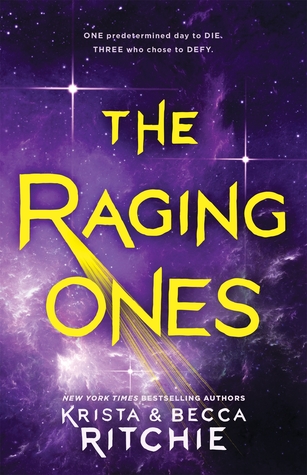 From New York Times bestselling authors Krista and Becca Ritchie, comes The Raging Ones, an edge of your seat sci-fi romance with twists and turns that you will never see coming!
In a freezing world, where everyone knows the day they will die, three teens break all odds.
Franny Bluecastle, a tough city teen, dreams of dying in opulence, to see wealth she's never known. Like the entire world, she believes it's impossible to dodge a deathday.
Until the day she does.
Court Icecastle knows wealth. He also knows pain. Spending five years in Vorkter Prison, a fortress of ice and suffering, he dreams of life beyond the people that haunt him and the world that imprisoned him.
Mykal Kickfall fights for those he loves. The rugged Hinterlander shares a frustrating yet unbreakable connection with Court—which only grows more lawless and chaotic as their senses and emotions connect with Franny.
With the threat of people learning they've dodged their deathdays, they must flee their planet to survive. But to do so, all three will have to hide their shared bond as they vie for a highly sought after spot in the newest mission to space. Against thousands of people far smarter, who'll live longer, and never fear death the way that they do.
Sadie hasn't had an easy life. Growing up on her own, she's been raising her sister Mattie in an isolated small town, trying her best to provide a normal life and keep their heads above water.
But when Mattie is found dead, Sadie's entire world crumbles. After a somewhat botched police investigation, Sadie is determined to bring her sister's killer to justice and hits the road following a few meagre clues to find him.
When West McCray—a radio personality working on a segment about small, forgotten towns in America—overhears Sadie's story at a local gas station, he becomes obsessed with finding the missing girl. He starts his own podcast as he tracks Sadie's journey, trying to figure out what happened, hoping to find her before it's too late.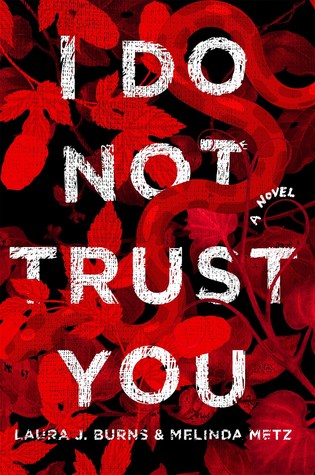 Memphis "M" Engle is stubborn to a fault, graced with an almost absurd knowledge of long lost languages and cultures, and a heck of an opponent in a fight. In short: she's awesome.
Ashwin Sood is a little too posh for her tastes, a member of an ancient cult (which she's pretty sure counts for more than one strike against him), and has just informed Memphis that her father who she thought was dead isn't and needs her help.
From the catacombs of Paris to lost temples in the sacred forests, together they crisscross the globe, searching for the pieces of the one thing that might save her father. But the closer they come to saving him—and the more they fall for one another—the closer they get to destroying the world.
When sixteen-year-old Sylvie's brother takes over management of their family's vast estates, Sylvie feels powerless to stop his abuse of the local commoners. Her dearest friend asks her to run away to the woods with him, and soon a host of other villagers join them. Together, they form their own community and fight to right the wrongs perpetrated by the king and his noblemen.
In the tradition of Don Brown's critically acclaimed, full-color nonfiction graphic novels The Great American Dust Bowl and Sibert Honor winning Drowned City, The Unwanted is an important, timely, and eye-opening exploration of the ongoing Syrian refugee crisis, exposing the harsh realities of living in, and trying to escape, a war zone.
Starting in 2011, refugees flood out of war-torn Syria in Exodus-like proportions. The surprising flood of victims overwhelms neighboring countries, and chaos follows. Resentment in host nations heightens as disruption and the cost of aid grows. By 2017, many want to turn their backs on the victims. The refugees are the unwanted.
Don Brown depicts moments of both heartbreaking horror and hope in the ongoing Syrian refugee crisis. Shining a light on the stories of the survivors, The Unwanted is a testament to the courage and resilience of the refugees and a call to action for all those who read.
On the 200th anniversary of the publication of Frankenstein,comes a riveting biography of its author, Mary Shelley, whose life reads like a dark gothic novel, filled with scandal, death, drama, and one of the strangest love stories in literary history.

The story of Frankenstein's creator is a strange, romantic, and tragic one, as deeply compelling as the novel itself. Mary ran away to Lake Geneva with the poet Percy Bysshe Shelley when she was just sixteen. It was there, during a cold and wet summer, that she first imagined her story about a mad scientist who brought a corpse back to life. Success soon followed for Mary, but also great tragedy and misfortune.
Catherine Reef brings this passionate woman, brilliant writer, and forgotten feminist into crisp focus, detailing a life that was remarkable both before and after the publication of her iconic masterpiece. Includes index.
School is starting in the forest, but Chester Raccoon does not want to go. To help ease Chester's fears, Mrs. Raccoon shares a family secret called the Kissing Hand to give him the reassurance of her love any time his world feels a little scary. Since its first publication in 1993, this heartwarming book has become a children's classic that has touched the lives of millions of children and their parents, especially at times of separation, whether starting school, entering daycare, or going to camp. It is widely used by kindergarten teachers on the first day of school. Stickers at the back will help children and their parents keep their Kissing Hand alive.
Part love story, part thriller, We Were Liars meets Goodbye Days in this suspenseful, lyrical debut.
It's hard to find the truth beneath the lies you tell yourself.
THEN They were four—Bex, Jenni, Ellory, Ret. Electric, headstrong young women; Ellory's whole solar system.
NOW Ellory is alone, her once inseparable group of friends torn apart by secrets, deception, and a shocking incident that changed their lives forever.
THEN Lazy summer days. A party. A beautiful boy. Ellory met Matthias and fell into the beginning of a spectacular, bright love.
NOW Ellory returns to Pine Brook to navigate senior year after a two-month suspension and summer away—no boyfriend, no friends. No going back. Tormented by some and sought out by others, troubled by a mysterious note-writer who won't let Ellory forget, and consumed by guilt over her not entirely innocent role in everything and everyone she's lost, Ellory finds that even in the present, the past is everywhere.
The path forward isn't a straight line. And moving on will mean sorting the truth from the lies—the lies Ellory has been telling herself.
Someone will shoot. And someone will die.

#1 New York Times bestselling author Ellen Hopkins tackles gun violence and white supremacy in this compelling and complex novel.

People kill people. Guns just make it easier.

A gun is sold in the classifieds after killing a spouse, bought by a teenager for needed protection. But which was it? Each has the incentive to pick up a gun, to fire it. Was it Rand or Cami, married teenagers with a young son? Was it Silas or Ashlyn, members of a white supremacist youth organization? Daniel, who fears retaliation because of his race, who possessively clings to Grace, the love of his life? Or Noelle, who lost everything after a devastating accident, and has sunk quietly into depression?

One tense week brings all six people into close contact in a town wrought with political and personal tensions. Someone will fire. And someone will die. But who?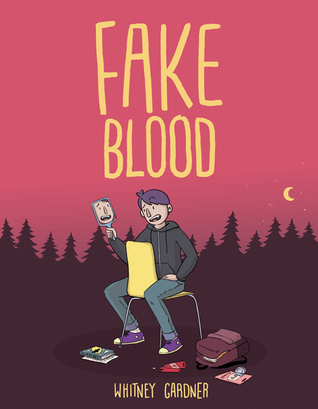 It's the beginning of the new school year and AJ feels like everyone is changing but him. He hasn't grown or had any exciting summer adventures like his best friends have. He even has the same crush he's harbored for years. So AJ decides to take matters into his own hands. But how could a girl like Nia Winters ever like plain vanilla AJ when she only has eyes for vampires?
When AJ and Nia are paired up for a group project on Transylvania, it may be AJ's chance to win over Nia's affection by dressing up like the vamp of her dreams. And soon enough he's got more of Nia's attention than he bargained for when he learns she's a slayer.
Now AJ has to worry about self-preservation while also trying to save everyone he cares about from a real-life threat lurking in the shadows of Spoons Middle School.
Cager has been transported to the Tennessee, a giant lunar-cruise ship orbiting the moon that his dad owns, by Billy and Rowan to help him shake his Woz addiction. Meanwhile, Earth, in the midst of thirty simultaneous wars, burns to ash beneath them. And as the robots on board become increasingly insane and cannibalistic, and the Earth becomes a toxic wasteland, the boys have to wonder if they'll be stranded alone in space forever.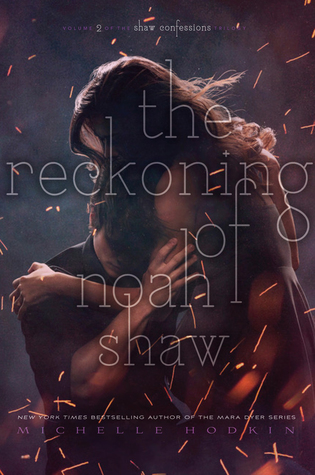 Noah Shaw confesses all in this second novel of a chilling new companion series to Michelle Hodkin's New York Timesbestselling Mara Dyer trilogy!
Noah Shaw doesn't think he needs his father's inheritance.
He does.
Noah believes there's something off about the suicides in his visions.
There is.
Noah is convinced that he still knows the real Mara Dyer.
He does not.
Everyone thought the nightmare had ended with Mara Dyer's memoirs, but it was only the beginning. As old skeletons are laid bare, alliances will be tested, hearts will be broken, and no one will be left unscarred.
Elliot is terrified of almost everything.

From the moment he was born, his life has been governed by acute fear. The only thing that keeps his terrors in check are the pills that he takes every day.

It's Christmas Eve, there's a snowstorm and Elliot's medication is almost gone. His mum nips out to collect his prescription. She'll only be 10 minutes - but when she doesn't come back, Elliot must face his fears and try to find her. She should only be 400 meters away. It might as well be 400 miles...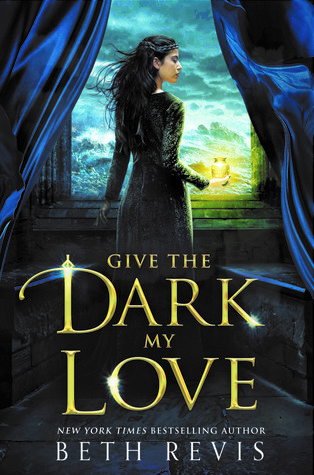 When seventeen-year-old Nedra Brysstain leaves her home in the rural, northern territories of Lunar Island to attend the prestigious Yugen Academy, she has only one goal in mind: learn the trade of medicinal alchemy. A scholarship student matriculating with the children of Lunar Island's wealthiest and most powerful families, Nedra doesn't quite fit in with the other kids at Yugen, who all look down on her.
All, except for Greggori "Grey" Astor. Grey is immediately taken by the brilliant and stubborn Nedra, who he notices is especially invested in her studies. And that's for a good reason: a deadly plague has been sweeping through the North, and it's making its way toward the cities. With her family's life--and the lives of all of Lunar Island's citizens--on the line, Nedra is determined to find a cure for the plague.
Grey and Nedra continue to grow closer, but as the sickness spreads and the body count rises, Nedra becomes desperate to find a cure. Soon, she finds herself diving into alchemy's most dangerous corners--and when she turns to the most forbidden practice of all, necromancy, even Grey might not be able to pull her from the darkness.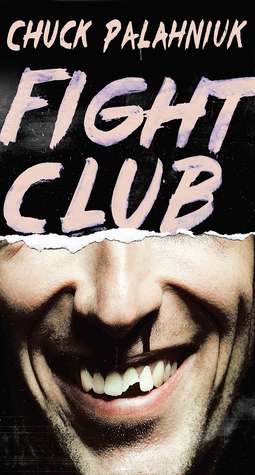 Chuck Palahniuk showed himself to be his generation's most visionary satirist in this, his first book. Fight Club's estranged narrator leaves his lackluster job when he comes under the thrall of Tyler Durden, an enigmatic young man who holds secret after-hours boxing matches in the basement of bars. There, two men fight "as long as they have to." This is a gloriously original work that exposes the darkness at the core of our modern world.
In the final volume of The Hundredth Queen Series, Kalinda will risk everything to save the man she loves.

Kalinda has brought peace to the Tarachand Empire, at least for now. Bhutas no longer need to hide their gifts. The last of the rebels have been banished. And Prince Ashwin is set to take over as rajah.

But for Kalinda, this all came at a great loss. Her childhood home. Her best friend. The love of her life.

Deven is still trapped in the Void, although he is able to find his way to Kalinda each night. He has been lucky so far—mortals are not meant to last in the Void for long, and Deven has lasted longer than most. But when he doesn't visit her one night, Kalinda knows that his luck has run out.

She will do whatever it takes to save the man she loves, even if it means convincing a god to guide her through the Void. Freeing a mortal from the Void is nearly impossible, but Kalinda has never let those odds stop her before…
The end of the world is the weirdest time to come of age.
Welcome to the end of the world. One minute, people are going about their lives, and the next—not. In the wake of the inexplicable purge, only a handful of young misfits remains.
When it all went down, "Wizard of Odd" Dev Brinkman was seeking shelter from the taunts of his classmates. Goth girl Lucy Abernathy had lost her best friend and had no clue where to turn. And Twinkie-loving quarterback "Marcus" Haddad was learning why you never discuss politics and religion in polite company—or online.
As if life when you're sixteen isn't confusing enough, throw in the challenges of postapocalyptic subsistence, a case of survivor's guilt turned up to seven billion, and the small task of rebuilding humankind…
No one said doomsday would be a breeze. But for Dev, Lucy, and Marcus, the greatest hope—and greatest threat—will come when they find each other.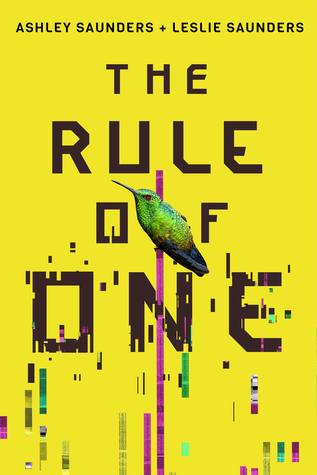 In their world, telling the truth has become the most dangerous crime of all.

In the near-future United States, a one-child policy is ruthlessly enforced. Everyone follows the Rule of One. But Ava Goodwin, daughter of the head of the Texas Family Planning Division, has a secret—one her mother died to keep and her father has helped to hide for her entire life.

She has an identical twin sister, Mira.

For eighteen years Ava and Mira have lived as one, trading places day after day, maintaining an interchangeable existence down to the most telling detail. But when their charade is exposed, their worst nightmare begins. Now they must leave behind the father they love and fight for their lives.

Branded as traitors, hunted as fugitives, and pushed to discover just how far they'll go in order to stay alive, Ava and Mira rush headlong into a terrifying unknown.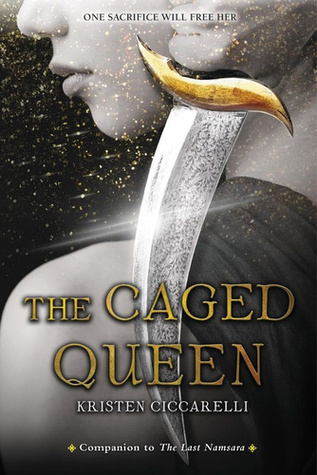 Once there were two sisters born with a bond so strong that it forged them together forever. When they were angry, mirrors shattered, and when they were happy, flowers bloomed. It was a magic they cherished—until the day a terrible accident took Essie's life and trapped her soul in this world.
Dax—the heir to Firgaard's throne—was responsible for the accident. Roa swore to hate him forever. But eight years later he returned, begging for her help. He was determined to dethrone his cruel father, under whose oppressive reign Roa's people had suffered. Roa made him a deal: she'd give him the army he needed if he made her queen.
Together with Dax and his sister, Asha, Roa and her people waged war and deposed a tyrant. But now Asha is on the run, hiding from the price on her head. And Roa is an outlander queen, far from home and married to her enemy. Worst of all: Dax's promises go unfulfilled. Roa's people continue to suffer.
Then a chance to right every wrong arises—an opportunity for Roa to rid herself of this enemy king and rescue her beloved sister. During the Reliquishing, when the spirits of the dead are said to return, Roa can reclaim her sister for good.
All she has to do is kill the king.
What would you do if the sun became your enemy?

That's exactly what happens to Viola Li after she returns from a trip abroad and develops a sudden and extreme case of photosensitivity -- an inexplicable allergy to sunlight. Thanks to her crisis-manager parents, she doesn't just have to wear layers of clothes and a hat the size of a spaceship. She has to stay away from all hint of light. Say goodbye to windows and running outdoors. Even her phone becomes a threat when its screen burns her.

Viola is determined to maintain a normal life, particularly after she meets Josh. He's a funny, talented Thor look-alike who carries his own mysterious grief. But the intensity of their romance makes her take more and more risks, and when a rebellion against her parents backfires dangerously, she must find her way to a life -- and love -- as deep and lovely as her dreams.
Denise Farber has just moved back to New Orleans with her mom and step-dad. They left in the wake of Hurricane Katrina and have finally returned, wagering the last of their family's money on fixing up an old, rundown house and converting it to a bed and breakfast.Nothing seems to work around the place, which doesn't seem too weird to Denise. The unexplained noises are a little more out of the ordinary, but again, nothing too unusual. But when floors collapse, deadly objects rain down, and she hears creepy voices, it's clear to Denise that something more sinister lurks hidden here.Answers may lie in an old comic book Denise finds concealed in the attic: the lost, final project of a famous artist who disappeared in the 1950s. Denise isn't budging from her new home, so she must unravel the mystery-on the pages and off-if she and her family are to survive...
Alyce's mother has just been burnt at the stake for practicing witchcraft. With only a thin set of instructions and a witch's mommet for guidance, Alyce must face the world that she's been sealed off from -- a world of fear and superstition. With a witch hunter fast on her trail, she'll need the help of an innkeeper and a boy looking to discover the truth behind his own mother's past.
But as her journey continues, another war rages: a hidden war of the supernatural, of the living and the dead. Good and evil are blurred, and nobody's motives can be trusted. And Alyce finds herself thrown unwillingly into the conflict. Struggling to understand her own powers, she is quickly drawn into a web of secret, lies, and dark magic that could change the fate of the world she is just coming to know.
This dark, twisty, and thrillingly original debut will leave readers entranced in its suspenseful plot and rich prose.
It's been three years since the Virgil County High School Massacre. Three years since my best friend, Sarah, was killed in a bathroom stall during the mass shooting. Everyone knows Sarah's story--that she died proclaiming her faith.

But it's not true.

I know because I was with her when she died. I didn't say anything then, and people got hurt because of it. Now Sarah's parents are publishing a book about her, so this might be my last chance to set the record straight . . . but I'm not the only survivor with a story to tell about what did--and didn't--happen that day.

Except Sarah's martyrdom is important to a lot of people, people who don't take kindly to what I'm trying to do. And the more I learn, the less certain I am about what's right. I don't know what will be worse: the guilt of staying silent or the consequences of speaking up . . .
*GIVEAWAY DETAILS*
Want to win some books from this awesome list??
Grand Prize winner will receive a copy of each book on the Buzzworthy Books list! ~ (US Only)
To enter, click on the Rafflecopter link below.
And be sure to comment and tell us which books on this list you're excited to add to your TBR!!
Have a buzzworthy book that didnt make our list??
Comment with your most buzzed about choices below!!
Related Posts