YABC's Buzzworthy Books Of Fall 2018, Plus GIVEAWAY!! (Round One)
Which ones are we buzzing about?
Check out our list and be sure to enter the awesome giveaway that we are hosting!!!
Getting to Eden brought Emmett and his crewmates one step closer to their promised fortune. But surviving Eden may be the biggest reward of all. Discover book two in the trilogy Marie Lu called, "a high-octance thriller."

Emmett Atwater thought Babel's game sounded easy. Get points. Get paid. Go home. But it didn't take long for him to learn that Babel's competition was full of broken promises, none darker or more damaging than the last one.

Now Emmett and the rest of the Genesis survivors must rally and forge their own path through a new world. Their mission from Babel is simple: extract nyxia, the most valuable material in the universe, and play nice with the indigenous Adamite population.

But Emmett and the others quickly realize they are caught between two powerful forces—Babel and the Adamites—with clashing desires. Will the Genesis team make it out alive before it's too late?
There was no warning the day magic died in Talhaven. It happened with a giant explosion and the arrival of a skyship full of children, all with magic running through their veins and no memory of home.
Rook and Drift are two of those children, and ever since that day, they've been on the run, magical refugees in a world that doesn't trust magic. Because magic doesn't die right away--it decays, twists, and poisons all that it touches. And now it's beginning to poison people.
Try as they might, Rook and Drift can't remember anything about their lives before Talhaven. But it's beginning to look like they're the only ones who can save their adopted world . . . if that world doesn't destroy them first.
In partnership with We Need Diverse Books, thirteen of the most recognizable, diverse authors come together in this remarkable YA anthology featuring ten short stories, a graphic short story, and a one-act play from Walter Dean Myers never before in-print.
Careful--you are holding fresh ink. And not hot-off-the-press, still-drying-in-your-hands ink. Instead, you are holding twelve stories with endings that are still being written--whose next chapters are up to you.
Because these stories are meant to be read. And shared.
Thirteen of the most accomplished YA authors deliver a label-defying anthology that includes ten short stories, a graphic novel, and a one-act play. This collection will inspire you to break conventions, bend the rules, and color outside the lines. All you need is fresh ink.
Welcome to a world where nightmarish creatures reign supreme.
Five hundred years ago, Jack made a deal with the devil. It's difficult for him to remember much about his mortal days. So, he focuses on fulfilling his sentence as a Lantern—one of the watchmen who guard the portals to the Otherworld, a realm crawling with every nightmarish creature imaginable. Jack has spent centuries jumping from town to town, ensuring that nary a mortal—or not-so-mortal—soul slips past him. That is, until he meets beautiful Ember O'Dare.
Seventeen, stubborn, and a natural-born witch, Ember feels a strong pull to the Otherworld. Undeterred by Jack's warnings, she crosses into the forbidden plane with the help of a mysterious and debonair vampire—and the chase through a dazzling, dangerous world is on. Jack must do everything in his power to get Ember back where she belongs before both the earthly and unearthly worlds descend into chaos.
In small town Michigan, Penny, an aspiring journalist, teams up with the nerdy boy-next-door and the town's star quarterback to find her conspiracy theorist father after he goes missing and several other townspeople turn up dead in the woods.

The deeper she digs, the weirder things start to get. Townspeople repeat the same phrases—verbatim. Men in black suits stroll around Main Street. Chunks of her memory go missing. Pretty soon, Penny's research leads her to the long-ago meteorite crash in Bone Lake's woods, and she's going to have to reconsider her definition of "real" if she wants answers. . . .
In a star system dominated by the brutal Vathek empire, eighteen-year-old Amani is a dreamer. She dreams of what life was like before the occupation; she dreams of writing poetry like the old-world poems she adores; she dreams of receiving a sign from Dihya that one day, she, too, will have adventure, and travel beyond her isolated moon.
But when adventure comes for Amani, it is not what she expects: she is kidnapped by the regime and taken in secret to the royal palace, where she discovers that she is nearly identical to the cruel half-Vathek Princess Maram. The princess is so hated by her conquered people that she requires a body double, someone to appear in public as Maram, ready to die in her place.
As Amani is forced into her new role, she can't help but enjoy the palace's beauty—and her time with the princess' fiancé, Idris. But the glitter of the royal court belies a world of violence and fear. If Amani ever wishes to see her family again, she must play the princess to perfection...because one wrong move could lead to her death.
A contemporary novel in the vein of Jesse Andrews and Stephen Chbosky, it features 17-year-old Moses Hill, who after accidentally burning down a bowling alley with his cousin and best friend, Charlie, has one week as a camp counselor to prove to the authorities—and to himself—that he isn't a worthless jerk who belongs in jail, when Charlie doesn't get that chance.
Things have changed for seventeen-year-old Zoe ever since the otherworldly events that brought her together with the mysterious bounty hunter she calls X. In order to save Zoe and her family, X has done the unthinkable - he's given up his freedom and returned to captivity in the Lowlands.
X is determined to break the lords' hold on him once and for all, but being stripped of his power pushes him toward a darkness he's never experienced and a past he's never known. The secrets that surface could be the key to reuniting X and Zoe... or they could mean the destruction of everything they have been fighting for.
Gripping and full of heart, this epic continuation of Jeff Giles' series - which already has rave reviews from New York Times bestselling authors Kami Garcia, Melissa de la Cruz, and Cassandra Clare, among others - will bring readers right to the edge of everything.
Carol Anderson's White Rage took the world by storm, landing on the New York Times bestseller list and best book of the year lists from New York Times, Washington Post, Boston Globe, and Chicago Review of Books. It launched her as an in-demand commentator on contemporary race issues for national print and television media and garnered her an invitation to speak to the Democratic Congressional Caucus. This compelling young adult adaptation brings her ideas to a new audience.

When America achieves milestones of progress toward full and equal black participation in democracy, the systemic response is a consistent racist backlash that rolls back those wins. We Are Not Yet Equal examines five of these moments: The end of the Civil War and Reconstruction was greeted with Jim Crow laws; the promise of new opportunities in the North during the Great Migration was limited when blacks were physically blocked from moving away from the South; the Supreme Court's landmark 1954 Brown v. Board of Education decision was met with the shutting down of public schools throughout the South; the Civil Rights Act of 1964 and Voting Rights Act of 1965 led to laws that disenfranchised millions of African American voters and a War on Drugs that disproportionally targeted blacks; and the election of President Obama led to an outburst of violence including the death of black teen Michael Brown in Ferguson, Missouri as well as the election of Donald Trump.

This YA adaptation will be written in an approachable narrative style that provides teen readers with additional context to these historic moments, photographs and archival images, and additional backmatter and resources for teens.
A fiercely individualist Goth girl wakes up to discover that the whole world has gone Goth and she's actually -- gag -- popular.

Jade Leigh is a nonconformist who values individuality above all else. She has a small group of like-minded Goth friends who wear black, dabble in the dark arts, and thrive outside the norm. They're considered the "freaks" of their high school. But when Jade's smart mouth lands her in trouble -- again -- her principal decides to teach her a lesson she'll never forget.

Taken to a remote location where she is strapped down and sedated, Jade wakes up in an alternate universe where she rules the school. But her best friends won't talk to her, and the people she used to hate are all Goth. Only Clarik, the mysterious new boy in town, operates outside all the cliques. And only Mercedes, the Barbie clone Jade loathes, believes that Jade's stuck in a virtual reality game -- because she's stuck there, too, now living the life of a "freak." Together, they realize they might never get back to reality...and that even if they do, things might never be the same.
In 1955, eighteen-year-old Janet Jones keeps the love she shares with her best friend Marie a secret. It's not easy being gay in Washington, DC, in the age of McCarthyism, but when she discovers a series of books about women falling in love with other women, it awakens something in Janet. As she juggles a romance she must keep hidden and a newfound ambition to write and publish her own story, she risks exposing herself—and Marie—to a danger all too real.

Sixty-two years later, Abby Zimet can't stop thinking about her senior project and its subject—classic 1950s lesbian pulp fiction. Between the pages of her favorite book, the stresses of Abby's own life are lost to the fictional hopes, desires and tragedies of the characters she's reading about. She feels especially connected to one author, a woman who wrote under the pseudonym "Marian Love," and becomes determined to track her down and discover her true identity.

In this novel told in dual narratives, New York Times bestselling author Robin Talley weaves together the lives of two young women connected across generations through the power of words. A stunning story of bravery, love, how far we've come and how much farther we have to go.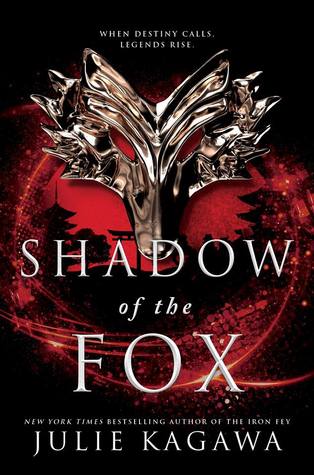 One thousand years ago, the great Kami Dragon was summoned to grant a single terrible wish—and the land of Iwagoto was plunged into an age of darkness and chaos.

Now, for whoever holds the Scroll of a Thousand Prayers, a new wish will be granted. A new age is about to dawn.

Raised by monks in the isolated Silent Winds temple, Yumeko has trained all her life to hide her yokai nature. Half kitsune, half human, her skill with illusion is matched only by her penchant for mischief. Until the day her home is burned to the ground, her adoptive family is brutally slain and she is forced to flee for her life with the temple's greatest treasure—one part of the ancient scroll.

There are many who would claim the dragon's wish for their own. Kage Tatsumi, a mysterious samurai of the Shadow Clan, is one such hunter, under orders to retrieve the scroll…at any cost. Fate brings Kage and Yumeko together. With a promise to lead him to the scroll, an uneasy alliance is formed, offering Yumeko her best hope for survival. But he seeks what she has hidden away, and her deception could ultimately tear them both apart.

With an army of demons at her heels and the unlikeliest of allies at her side, Yumeko's secrets are more than a matter of life or death. They are the key to the fate of the world itself.
Raw, captivating, and undeniably real, Nic Stone joins industry giants Jason Reynolds and Walter Dean Myers as she boldly tackles American race relations in this stunning debut.

Justyce McAllister is top of his class and set for the Ivy League—but none of that matters to the police officer who just put him in handcuffs. And despite leaving his rough neighborhood behind, he can't escape the scorn of his former peers or the ridicule of his new classmates. Justyce looks to the teachings of Dr. Martin Luther King Jr. for answers. But do they hold up anymore? He starts a journal to Dr. King to find out.

Then comes the day Justyce goes driving with his best friend, Manny, windows rolled down, music turned up—way up, sparking the fury of a white off-duty cop beside them. Words fly. Shots are fired. Justyce and Manny are caught in the crosshairs. In the media fallout, it's Justyce who is under attack.
Two hearts. Twice as vulnerable.
Manhattan, 1850. Born out of wedlock to a wealthy socialite and a nameless immigrant, Cora Lee can mingle with the rich just as easily as she can slip unnoticed into the slums and graveyards of the city. As the only female resurrectionist in New York, she's carved out a niche procuring bodies afflicted with the strangest of anomalies. Anatomists will pay exorbitant sums for such specimens—dissecting and displaying them for the eager public.
Cora's specialty is not only profitable, it's a means to keep a finger on the pulse of those searching for her. She's the girl born with two hearts—a legend among grave robbers and anatomists—sought after as an endangered prize.
Now, as a series of murders unfolds closer and closer to Cora, she can no longer trust those she holds dear, including the young medical student she's fallen for. Because someone has no intention of waiting for Cora to die a natural death.
Princess Ivy has one goal—end the war against the Forces of Darkness.

Ivy's magic is more powerful than any other Royal's, but she needs a battle partner who can help her harness it. Prince Zach's unparalleled skill with a sword should make them an unstoppable pair—if only they could agree on...well, just about anything.

But Ivy's magic can only fully unlock with Zach's help, and he's not exactly cooperating.

Zach believes Ivy's magic is dangerous. Ivy believes they'll never win the war without it. Two warriors, one goal, and the fate of their world on the line. But the more they argue, the more they fall for each other. And only one of them can be right…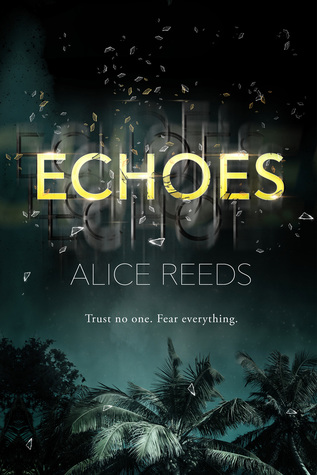 They wake on a deserted island. Fiona and Miles, high school enemies now stranded together. No memory of how they got there. No plan to follow, no hope to hold on to.

Each step forward reveals the mystery behind the forces that brought them here. And soon, the most chilling discovery: something else is on the island with them.

Something that won't let them leave alive.
Abomination. Curse. Murderer. All names hurled at eighteen-year-old Seraphina Dovetail. As the seventh-born daughter to a witch, she's the cause of her mother losing her powers and, in turn, her life.

Abandoned as a child, Sera dreams of becoming an inspector and finding her family. To do that, she must be referred into the Advanced Studies Program at the Aetherium's Witchling Academy. Her birth order, quick temper, and tendency to set things on fire, however, have left her an outcast with failing marks…and just what Professor Nikolai Barrington is looking for.

The tall, brooding, yet exceedingly handsome young professor makes her a proposition: become his assistant and he'll give her the referral she needs. Sera is quickly thrust into a world where witches are being kidnapped, bodies are raised from the dead, and someone is burning seventhborns alive. As Sera and Barrington grow ever closer, she'll discover that some secrets are best left buried…and fire isn't the only thing that makes a witch burn.
KEEPER OF THE BEES is a tale of two teens who are both beautiful and beastly, and whose pasts are entangled in surprising and heartbreaking ways.
Dresden is cursed. His chest houses a hive of bees that he can't stop from stinging people with psychosis-inducing venom. His face is a shifting montage of all the people who have died because of those stings. And he has been this way for centuries—since he was eighteen and magic flowed through his homeland, corrupting its people.
He follows harbingers of death, so at least his curse only affects those about to die anyway. But when he arrives in a Midwest town marked for death, he encounters Essie, a seventeen-year-old girl who suffers from debilitating delusions and hallucinations. His bees want to sting her on sight. But Essie doesn't see a monster when she looks at Dresden.
Essie is fascinated and delighted by his changing features. Risking his own life, he holds back his bees and spares her. What starts out as a simple act of mercy ends up unraveling Dresden's solitary life and Essie's tormented one. Their impossible romance might even be powerful enough to unravel a centuries-old curse.
Fate changer Daisy Layne is nervous about searching Europe for a firstborn son doomed to die on his eighteenth birthday. But she's the only one who can save him. No pressure or anything. She needs the help of guide Andrei Vasile, who she's been talking to online for two years. Still, meeting him in person…that's a whole different story.

Andrei is determined to keep Daisy safe, even if touching her could kill him. At least, that's what his family has told him about fate changers like Daisy. She's strong and beautiful, and it's his job to keep her alive. Unfortunately, what she doesn't know could kill her.

Save a life. End a curse. And never, ever get too close...
Viola's always been that girl from that family, so a scholarship to a prestigious private school in Florida was supposed to be her ticket out of poverty and into a brand-new life. But Viola's secrets have followed her. Her relationship with the intelligent and gorgeous Riel should have been the salvation she needed—he understands her troubled past better than anyone. But then weird things start to happen.

Frightening messages.

Missing personal items.

The unsettling feeling that she's being watched.

Viola's never been one to give her trust easily, but she'll need to trust in Riel if she's going to survive her stalker. Because she's not fighting for a new life anymore—she's fighting to stay alive.
Dexter meets This Savage Song in this dark fantasy about a girl who sells magical body parts on the black market — until she's betrayed.
Nita doesn't murder supernatural beings and sell their body parts on the internet—her mother does that. Nita just dissects the bodies after they've been "acquired." But when her mom brings home a live specimen, Nita decides she wants out — dissecting living people is a step too far.
But when she tries to save her mother's victim, she ends up sold on the black market in his place — because Nita herself is a supernatural being. Now Nita is on the other side of the bars, and there is no line she won't cross to escape and make sure no one can ever capture her again.
Nita did a good deed, and it cost her everything. Now she's going to do a lot of bad deeds to get it all back.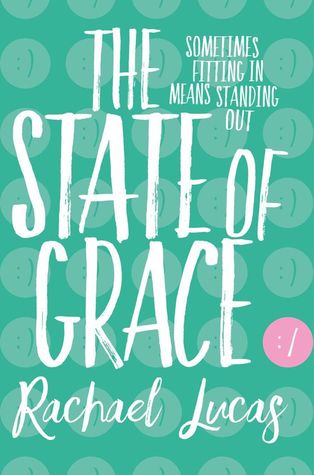 Sometimes I feel like everyone else was handed a copy of the rules for life and mine got lost.
Grace has Asperger's and her own way of looking at the world. She's got a horse and a best friend who understand her, and that's pretty much all she needs. But when Grace kisses Gabe and things start to change at home, the world doesn't make much sense to her any more.
Suddenly everything threatens to fall apart, and it's up to Grace to fix it on her own.
Savannah is dreading being home alone with her overbearing mother after her sister goes off to college. But if she can just get through senior year, she'll be able to escape to college, too. What she doesn't count on is that her mother's obsession with weight has only grown deeper since her appearance on an extreme weight-loss show, and now Savvy's mom is pressuring her even harder to be constantly mindful of what she eats.
Between her mom's diet-helicoptering, missing her sister, and worrying about her collegiate future, Savvy has enough to worry about. And then she meets George, the cute new kid at school who has insecurities of his own. As Savvy and George grow closer, they help each other discover how to live in the moment and enjoy the here and now before it disappears.
With a strong, loving family, an incredibly loyal best friend, and a budding romance with the girl of his dreams, life shows promise for seventeen-year-old Teodoro "T" Avila. But he takes some hard hits the summer before his senior year when his nearly perfect brother Manny returns from a tour in Iraq with a devastating case of PTSD.

In a desperate effort to save Manny from himself and pull their family back together, T's fiery sister Xochitl hoodwinks her brothers into a road trip with many stops along the road to visit loved ones from their past.
Doris--a lone liberal in a conservative small town--has mostly kept to herself since the terrible waterslide incident a few years ago. Nell had to leave behind her best friends, perfect life, and too-good-to-be-true boyfriend in Chicago to move to Alabama. Grant was the star quarterback and epitome of "Mr. Popular" whose drinking problem has all but destroyed his life. What do these three have in common? A summer job working in a store called Unclaimed Baggage cataloging and selling other people's lost luggage. Together they find that through friendship, they can unpack some of their own emotional baggage and move on into the future.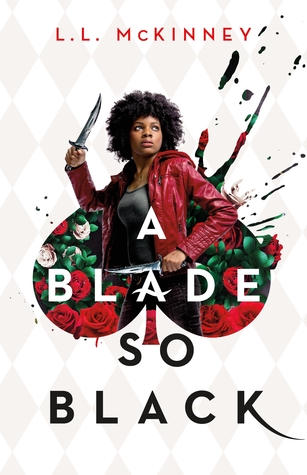 The first time the Nightmares came, it nearly cost Alice her life. Now she's trained to battle monstrous creatures in the dark dream realm known as Wonderland with magic weapons and hardcore fighting skills. Yet even warriors have a curfew.
Life in real-world Atlanta isn't always so simple, as Alice juggles an overprotective mom, a high-maintenance best friend, and a slipping GPA. Keeping the Nightmares at bay is turning into a full-time job. But when Alice's handsome and mysterious mentor is poisoned, she has to find the antidote by venturing deeper into Wonderland than she's ever gone before. And she'll need to use everything she's learned in both worlds to keep from losing her head . . . literally.
The people of Uztar have long looked to the sky with hope and wonder. Nothing in their world is more revered than the birds of prey and no one more honored than the falconers who call them to their fists.

Brysen strives to be a great falconer--while his twin sister, Kylee, rejects her ancient gifts for the sport and wishes to be free of falconry. She's nearly made it out, too, but a war is rolling toward their home in the Six Villages, and no bird or falconer will be safe.

Together the twins must journey into the treacherous mountains to trap the Ghost Eagle, the greatest of the Uztari birds and a solitary killer. Brysen goes for the boy he loves and the glory he's long craved, and Kylee to atone for her past and to protect her brother's future. But both are hunted by those who seek one thing: power.
A dark and gorgeously drawn standalone YA fantasy about a band of mercenary girls in search of female glory. Won in a major six-house auction!

Frey, Ovie, Juniper, and Runa are the Boneless Mercies—girls hired to kill quickly, quietly, and mercifully. But Frey is weary of the death trade and, having been raised on the heroic sagas of her people, dreams of a bigger life.

When she hears of an unstoppable monster ravaging a nearby town, Frey decides this is the Mercies' one chance out. The fame and fortune of bringing down such a beast would ensure a new future for all the Mercies. In fact, her actions may change the story arc of women everywhere.

Full of fierce girls, bloodlust, tenuous alliances, and unapologetic quests for glory, this elegantly spun tale challenges the power of storytelling—and who gets to be the storyteller. Perfect for fans of Maggie Stiefvater, V.E. Schwab, and Heidi Heilig.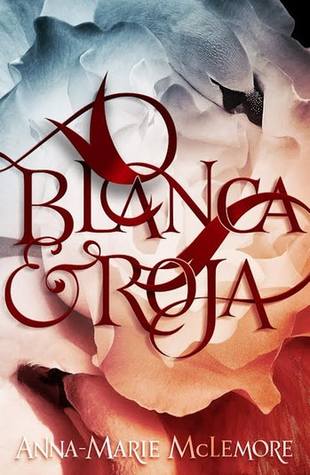 The biggest lie of all is the story you think you already know.
The del Cisne girls have never just been sisters; they're also rivals, Blanca as obedient and graceful as Roja is vicious and manipulative. They know that, because of a generations-old spell, their family is bound to a bevy of swans deep in the woods. They know that, one day, the swans will pull them into a dangerous game that will leave one of them a girl, and trap the other in the body of a swan.
But when two local boys become drawn into the game, the swans' spell intertwines with the strange and unpredictable magic lacing the woods, and all four of their fates depend on facing truths that could either save or destroy them. Blanca & Roja is the captivating story of sisters, friendship, love, hatred, and the price we pay to protect our hearts.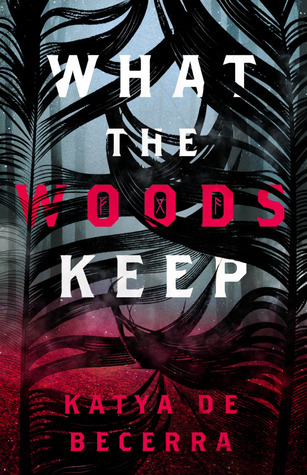 What the Woods Keep is the stunning debut of Katya de Becerra, who combines mystery, science fiction, and dark fantasy in a twisty story that will keep you mesmerized right up to the final page.

On her eighteenth birthday, Hayden inherits her childhood home—on the condition that she uncover its dark secrets.

Hayden tried to put the past behind her, and it worked. She's getting ready for college, living in a Brooklyn apartment, and hanging out with her best friend and roommate Del. But now it's all catching up with her: her mother's mysterious disappearance a decade before, her father's outlandish theories about a lost supernatural race, and Hayden's own dark dreams of strange symbols and rituals in the Colorado woods where she grew up.

As soon as Hayden arrives at her hometown, her friend Del in tow, it begins: Neighbors whisper secrets about Hayden's mother; the boy next door is now all grown-up in a very distracting way; and Hayden feels the trees calling to her. And among them, deep in the woods, Hayden will discover something incredible—something that threatens reality itself.
Everything in Emma's life has always gone according to her very careful plans. But things take a turn toward the unexpected when she falls in love for the first time with the one person in the world who's off-limits–her new foster brother, the gorgeous and tormented Dylan McAndrews.

Meanwhile, Emma's AP English class is reading Wuthering Heights, and she's been assigned to mimic Bronte's style in an epistolary format. With no one to confide in, she's got a lot to write about. Emma and Dylan try to constrain their romance to the page–for fear of threatening Dylan's chances of being adopted into another home. But the strength of first love is all-consuming, and they soon get enveloped in a passionate, secretive relationship with a very uncertain outcome.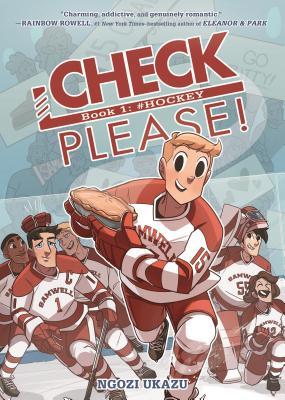 Helloooo, Internet Land. Bitty here!
Y'all... I might not be ready for this. I may be a former junior figure skating champion, vlogger extraordinaire, and very talented amateur pâtissier, but being a freshman on the Samwell University hockey team is a whole new challenge. It's nothing like co-ed club hockey back in Georgia! First of all? There's checking. And then, there is Jack—our very attractive but moody captain.
A collection of the first half of the megapopular webcomic series of the same name, Check, Please!: #Hockey is the first book of a hilarious and stirring two-volume coming-of-age story about hockey, bros, and trying to find yourself during the best four years of your life.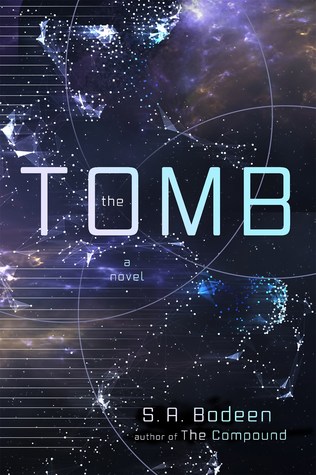 Nothing is as it seems.

These are the first words Kiva's best friend Seth says, after three years of silence.

Kiva thought she was growing up in ancient Alexandria. That's what she and all her classmates had been led to believe by their parents. It turns out she was living in virtual reality, in a sleep chamber in deep space, and three years ago, Seth woke up. Now it's her turn to join him.

Together, Kiva and Seth must take an escape shuttle to search for the engine part their home ship needs to keep running. But it's been a long time since the Krakatoa has communicated with any of the other three ships harboring human civilization.
A lady's maid and a valet become entangled in a yuletide counterfeiting scheme in this romantic Christmas YA adventure.
1817. The happy chaos of the Yuletide season has descended upon the country estate of Shackleford Park in full force, but lady's maid Kate Darby barely has the time to notice. Between her household duties, caring for her ailing mother, and saving up money to someday own a dress shop, her hands are quite full. Matt Harlow is also rather busy. He's performing double-duty, acting as valet for both of the Steeple brothers, two of the estate's holiday guests.
Falling in love would be a disaster for either of them. But staving off their feelings for each other becomes the least of their problems when a devious counterfeiting scheme reaches the gates of Shackleford Park, and Kate and Matt are unwittingly swept up in the intrigue. Full of sweetness, charm, and holiday shenanigans, Carols and Chaos is perfect for fans of Jane Austen and Downton Abbey.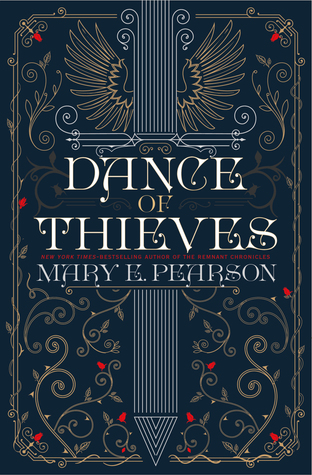 A new novel in the New York Times–bestselling Remnant Chronicles universe, in which a reformed thief and the young leader of an outlaw dynasty lock wits in a battle that may cost them their lives—and their hearts.

When the patriarch of the Ballenger empire dies, his son, Jase, becomes its new leader. Even nearby kingdoms bow to the strength of this outlaw family, who have always governed by their own rules. But a new era looms on the horizon, set in motion by a young queen, which makes her the target of the dynasty's resentment and anger.

At the same time, Kazi, a legendary former street thief, is sent by the queen to investigate transgressions against the new settlements. When Kazi arrives in the forbidding land of the Ballengers, she learns that there is more to Jase than she thought. As unexpected events spiral out of their control, bringing them intimately together, they continue to play a cat and mouse game of false moves and motives in order to fulfill their own secret missions.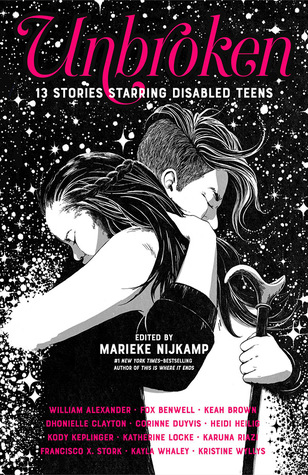 A YA Anthology of short stories featuring disabled teens, written by #OwnVoices disabled authors. The stories reflect a range of genres and disabilities; contributors include bestselling authors Kody Keplinger and Francisco X. Stork, as well as newcomers Fox Benwell, Keah Brown, and more.
*GIVEAWAY DETAILS*
Want to win some books from this awesome list??
Grand Prize winner will receive a copy of each book on the Buzzworthy Books list! ~ (US Only)
To enter, click on the Rafflecopter link below.
And be sure to comment and tell us which books on this list you're excited to add to your TBR!!
Have a buzzworthy book that didnt make our list??
Comment with your most buzzed about choices below!!
Related Posts