What's New In YA ~ August 2, 2016
Are you wondering what's new in YA
today? Check out these wonderful new releases!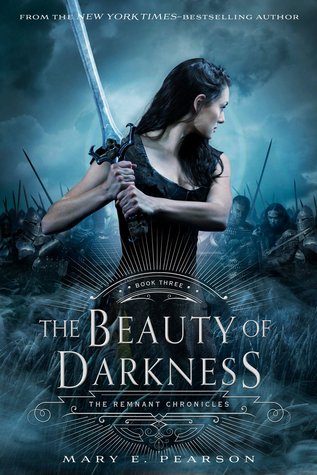 Lia and Rafe have escaped Venda and the path before them is winding and dangerous - what will happen now? This third and final book in The Remnant Chronicles is not to be missed.

Bestselling author Mary E. Pearson's combination of intrigue, suspense, romance and action make this a riveting page turner for teens.
I'm your protagonist—Reshma Kapoor—and if you have the free time to read this book, then you're probably nothing like me.

Reshma is a college counselor's dream. She's the top-ranked senior at her ultra-competitive Silicon Valley high school, with a spotless academic record and a long roster of extracurriculars. But there are plenty of perfect students in the country, and if Reshma wants to get into Stanford, and into med school after that, she needs the hook to beat them all.

What's a habitual over-achiever to do? Land herself a literary agent, of course. Which is exactly what Reshma does after agent Linda Montrose spots an article she wrote for Huffington Post. Linda wants to represent Reshma, and, with her new agent's help scoring a book deal, Reshma knows she'll finally have the key to Stanford.

But she's convinced no one would want to read a novel about a study machine like her. To make herself a more relatable protagonist, she must start doing all the regular American girl stuff she normally ignores. For starters, she has to make a friend, then get a boyfriend. And she's already planned the perfect ending: after struggling for three hundred pages with her own perfectionism, Reshma will learn that meaningful relationships can be more important than success—a character arc librarians and critics alike will enjoy.

Of course, even with a mastermind like Reshma in charge, things can't always go as planned. And when the valedictorian spot begins to slip from her grasp, she'll have to decide just how far she'll go for that satisfying ending. (Note: It's pretty far.)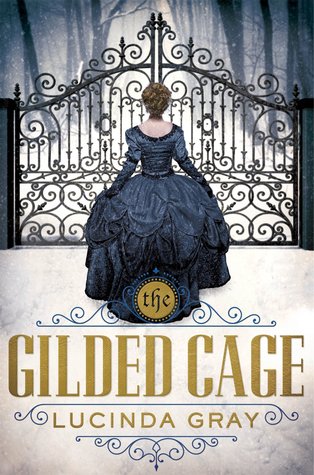 After growing up on a farm in Virginia, Walthingham Hall in England seems like another world to sixteen-year-old Katherine Randolph. Her new life, filled with the splendor of upper-class England in the 1820s, is shattered when her brother mysteriously drowns. Katherine is expected to observe the mourning customs and get on with her life, but she can't accept that her brother's death was an accident.
A bitter poacher prowls the estate, and strange visitors threaten the occupants of the house. There's a rumor, too, that a wild animal stalks the woods of Walthingham. Can Katherine retain her sanity long enough to find out the truth? Or will her brother's killer claim her life, too?
From Colleen Houck, New York Times bestselling author of The Tiger's Curse, comes Recreated, the second book in the epic Egyptian-inspired Reawakened series, in which a seventeen-year-old must literally go to hell to save the love of her life.
Lily Young thought traveling across the globe with a reawakened sun prince was a grand adventure. Now she's about to embark on the journey of a lifetime.
When Amon and Lily part tragically, he transports himself to the Netherworld—what mortals call hell. Tormented by the loss of his one true love, he'd rather suffer in agony during Lily's mortal years than fulfill his duty to protect humanity.
Heartbroken, Lily seeks refuge on her grandmother's farm. Yet she can feel Amon's pain, and she has been having dreams—dreams of Amon continually suffering.
For before he departed, Amon gave Lily something very special, an item that connects them even though they are worlds apart. Now Lily must use this object to free him, and to free their realms from darkness and utter chaos. She will do whatever it takes.
When I made the wish, I just wanted a do-over. Another chance to make things right. I never, in a million years, thought it might actually come true...
Sixteen-year-old Ellison Sparks is having a serious case of the Mondays. She gets a ticket for running a red light, she manages to take the world's worst school picture, she bombs softball try-outs and her class election speech (note to self: never trust a cheerleader when she swears there are no nuts in her bake-sale banana bread), and to top it all off, Tristan, her gorgeous rocker boyfriend suddenly dumps her. For no good reason!
As far as Mondays go, it doesn't get much worse than this. And Ellie is positive that if she could just do it all over again, she would get it right. So when she wakes up the next morning to find she's reliving the exact same day, she knows what she has to do: stop her boyfriend from breaking up with her. But it seems no matter how many do-overs she gets or how hard Ellie tries to repair her relationship, Tristan always seems bent set on ending it. Will Ellie ever figure out how to fix this broken day? Or will she be stuck in this nightmare of a Monday forever?
From the author 52 Reasons to Hate My Father and The Unremembered trilogy comes a hilarious and heartwarming story about second (and third and fourth and fifth) chances. Because sometimes it takes a whole week of Mondays to figure out what you really want.
After thwarting a deadly coup and saving the alliance between their worlds, Cara and Aelyx have finally earned a break. Their tiny island colony is everything they dreamed it would be―days spent gathering shells on the beach and nights in each other's arms.
But the vacation is short-lived.
The treaty between Earth and L'eihr has awakened an ancient force that threatens to destroy them all. The Aribol, mysterious guardians charged with maintaining interstellar peace, deem the alliance a threat to the galaxy. They order a separation of the races, decreeing humans and L'eihrs must return to their own planets within the month or face extinction. In fact, they already have agents in place on Earth, ready to begin.
With the clock ticking, Aelyx and Cara assemble a team of colonists and race back to Earth, where they unite with old friends to solve the mystery of who the Aribol are, what they want, and the real reason the alliance has provoked them. As tensions build to a full-scale war, Aelyx and Cara must fight harder than ever―not just for their future, but for the survival of both their worlds.
In a world of infinite risk, the stakes have never been so high.

Beyond the pull of life and death lies the Immortal game. Edie Kramer has leaped back to put things right and save the boy she loves. Alone in the wrong timestream, she must reinvent herself and square off against dangerous Immortals determined to win this mortal match once and for all.

But righting past wrongs carries fresh dangers. As she navigates a new school and tries to put Kian on a different path, she also battles those will stop at nothing to keep her from derailing their deadly schemes. With few allies and her first love treating her like a stranger, Edie faces the most dangerous enemy of all―time itself. Yet she's come a long way from that dark night on the bridge, and when her back's to the wall, she'll go down fighting...

The conclusion of New York Times-bestselling author Ann Aguirre's Immortal Game trilogy is thrilling and unforgettable.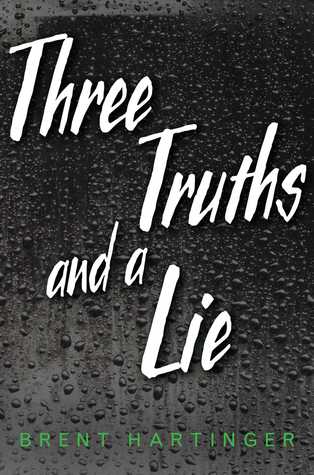 A weekend retreat in the woods and an innocent game of three truths and a lie go horribly wrong in this high-octane psychological thriller filled with romantic suspense by a Lambda Award–winning author.

Deep in the forest, four friends gather for a weekend of fun.

Truth #1: Rob is thrilled about the weekend trip. It's the perfect time for him to break out of his shell…to be the person he really, really wants to be.

Truth #2: Liam, Rob's boyfriend, is nothing short of perfect. He's everything Rob could have wanted. They're perfect together. Perfect.

Truth #3: Mia has been Liam's best friend for years…long before Rob came along. They get each other in a way Rob could never, will never, understand.

Truth #4: Galen, Mia's boyfriend, is sweet, handsome, and incredibly charming. He's the definition of a Golden Boy…even with the secrets up his sleeve.

One of these truths is a lie…and not everyone will live to find out which one it is.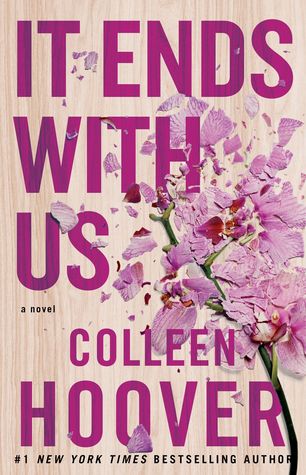 Sometimes it is the one who loves you who hurts you the most.
Lily hasn't always had it easy, but that's never stopped her from working hard for the life she wants. She's come a long way from the small town in Maine where she grew up—she graduated from college, moved to Boston, and started her own business. So when she feels a spark with a gorgeous neurosurgeon named Ryle Kincaid, everything in Lily's life suddenly seems almost too good to be true.
Ryle is assertive, stubborn, maybe even a little arrogant. He's also sensitive, brilliant, and has a total soft spot for Lily. And the way he looks in scrubs certainly doesn't hurt. Lily can't get him out of her head. But Ryle's complete aversion to relationships is disturbing. Even as Lily finds herself becoming the exception to his "no dating" rule, she can't help but wonder what made him that way in the first place.
As questions about her new relationship overwhelm her, so do thoughts of Atlas Corrigan—her first love and a link to the past she left behind. He was her kindred spirit, her protector. When Atlas suddenly reappears, everything Lily has built with Ryle is threatened.
With this bold and deeply personal novel, Colleen Hoover delivers a heart-wrenching story that breaks exciting new ground for her as a writer. Combining a captivating romance with a cast of all-too-human characters, It Ends With Us is an unforgettable tale of love that comes at the ultimate price.
Forget the ghosts, Mica. It's real, live people you should fear.
Tragedy has brought Micaela Burgos back to her hometown of Sleepy Hollow. It's been six years since she chose to live with her father in Miami instead of her eccentric mother. And now her mother is dead.
This town will suck you in and not let go.
Sleepy Hollow may be famous for its fabled headless horseman, but the town is real. So are its prejudices and hatred, targeting Mica's family as outsiders. But ghostly voices carry on the wind, whispering that her mother's death was based on hate…not an accident at all. With the help of two very different guys—who pull at her heart in very different ways—Micaela must awaken the hidden secret of Sleepy Hollow…before she meets her mother's fate.
Find the answers.
Unless, of course, the answers find you first.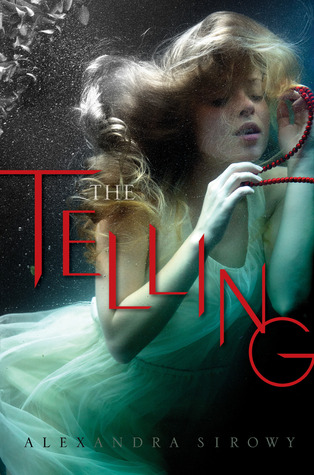 Lana used to know what was real.

That was before when her life was small and quiet.
Her golden step-brother, Ben, was alive, she could only dream about bonfiring with the populars, their wooded island home was idyllic, she could tell the truth from lies, and Ben's childhood stories were firmly in her imagination.

Then came after.

After has Lana boldly kissing her crush, jumping into the water from too high up, and living with nerve and mischief. But after also has horrors, deaths that only make sense in fairy tales, and terrors from a past Lana thought long forgotten: Love, blood, and murder.
Who will be left after lights out?
At Cate's isolated boarding school, Killer is more than a game- it's an elite secret society. Members must avoid being "Killed" during a series of thrilling pranks, and only the Game Master knows who the "Killer" is. When Cate's finally invited to join the Assassins' Guild, she know it's her ticket to finally feeling like she belongs.
But when the game becomes all too real, the school threatens to shut it down. Cate will do anything to keep playing and save the Guild. But can she find the real assassin before she's the next target?
Originally published in the United Kingdom by Chicken House in 2015 under title: Killer game.
Paraffin, Vermont, is known the world over as home to the Grosholtz Candle Factory. But behind the sunny retail space bursting with overwhelming scents and homemade fudge, seventeen-year-old Poppy Palladino discovers something dark and unsettling: a back room filled with dozens of startlingly life-like wax sculptures, crafted by one very strange old lady. Poppy hightails it home, only to be shocked when one of the figures—a teenage boy who doesn't seem to know what he is—jumps naked and screaming out of the trunk of her car. She tries to return him to the candle factory, but before she can, a fire destroys the mysterious workshop—and the old woman is nowhere to be seen.

With the help of the wax boy, who answers to the name Dud, Poppy resolves to find out who was behind the fire. But in the course of her investigation, she discovers that things in Paraffin aren't always as they seem, that the Grosholtz Candle Factory isn't as pure as its reputation—and that some of the townspeople she's known her entire life may not be as human as they once were. In fact, they're starting to look a little . . . waxy. Can Poppy and Dud extinguish the evil that's taking hold of their town before it's too late?
**DISCLAIMER**
If there are any new YA books we missed, let us know in the comments below, and we'll add them to the list!
Comments
No comments made yet. Be the first to submit a comment