Special Author Chat with Amy Plum (Neverwake) & 7 Teen Writers, PLUS Giveaway!
Today we're excited to chat with Amy Plum, author of Neverwake and 7 Teen Writers!
Read on for more about Amy and her book, an interview, plus a giveaway!
Meet Amy Plum!
Amy Plum is the author of the international bestselling DIE FOR ME series, the AFTER THE END duology, and now the DREAMFALL duology. Her books have been translated into thirteen languages.
Amy grew up in Birmingham, Alabama before venturing further afield to Chicago, Paris, London and New York. An art historian by training, she can be found on most days either daydreaming or writing (or both) in a Parisian café.
Website * Facebook * Twitter * Instagram
Meet Neverwake!
Scream meets Nightmare on Elm Street in this thrilling and terrifying sequel to Dreamfall—which Madeleine Roux, New York Times bestselling author of the Asylum series, called "remarkable, riveting, disorienting, and dark."
For most people, no matter how bad a nightmare is, it always comes to an end. But for Cata and the others, there may be no escape.
After an experimental treatment meant to cure their insomnia went horribly wrong, the teens were plunged into a shared dreamworld where their most terrifying fears became reality.
The six of them have no way of waking up. And they're now beginning to realize that if they die there, they might actually die in the real world. One of the dreamers is already gone, and anyone could be next. So they must work together to survive.
But as they learn the truth about one another, they soon discover they are trapped with someone far more dangerous than their nightmares….
The DREAMFALL duology was optioned for television by DiGa Studios. (MTV's Teen Wolf, Scream).
Amazon * B & N * Indiebound
My readers have always asked me questions about my characters: how they felt…personal information about them that isn't revealed in the book…what they will do after the book is over. So with DREAMFALL, I thought it would be fun to make my characters come to life and answer questions themselves.
I recruited a team of 7 teen writers (+ me for 1 character) to play the parts on Twitter and Instagram. They read the books (pre-release in the case of Neverwake), and I filled them in on information about the characters that I haven't told anyone else. Then I let them run with it!
For the last month, the teens have been posting and answering questions on social media, and it has been a crazy experience. I thought you might like to hear what it's been like from a few of the teens playing the characters in an interview between author and her characters. Enjoy!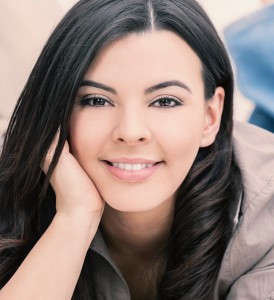 Cata (16) (played by Victoria, 18, from Florida) Instagram: @CataCordova16 Twitter: @CataCordova16
Amy Plum: What made you agree to play the part of a fictional character for 8 weeks during your busy summer?
Remi (15) (played by Fay, 13, from Paris): I just really love literature and Amy's books in general and I thought it would be a very interesting experience to get into the skin of this character that is new to me (since I had not read Dreamfall before).
Jaime (20) (played by Pascale, 16, from Paris): I really loved the first book, it was very interesting and the first horror novel that I have ever read, and the project sounded really fun, and generally seemed like a great opportunity.
Cata (16) (played by Victoria, 18, from Florida): The idea of it seemed really cool and I have never seen another author do this before. Dreamfall literally is the perfect book for this sort of thing since there are so many characters with such complex personalities and backgrounds.
George (15) (played by Katja, 17, from Paris): It seemed like a lot of fun and a great and unique experience to be part of. The past few weeks have been great playing George on social media and I have absolutely loved it.
Sinclair (17) (played by Lucy, 14, from Paris): I wanted to participate so I could practice getting into the mindset of a character that is very different from me, and since I already do some acting, it's something I enjoy and am always looking to improve upon.
]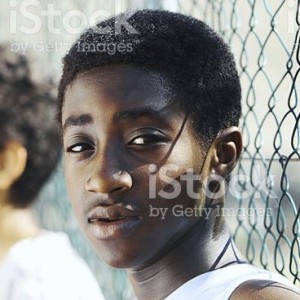 Remi (15) (played by Fay, 13, from Paris) Instagram: @RemiAmadi_Dreamfall Twitter: @amadi_remi

Amy: Are there any similarities between you and your character? (age, gender, nationality, family situation or anything else?)
Remi (Fay): Personally, I think that Remi and I have little in common, other than a common language. *Amy's note - both Fay and Remi speak English and French*
Sinclair (Lucy): Me and my character are COMPLETE opposites. Sinclair is a 17-year-old American boy, born into a very wealthy family, whereas I'm younger, I'm a girl, I'm French and I live in a small apartment outside Paris, so I'm not exactly swimming in cash. My character is also a psychopath and I am not, obviously, and he is consequently very unsympathetic and has a high sense of self worth while I am extremely sympathetic and have low self esteem. I'm not manipulative like Sinclair either. The only thing I can think of that we have in common is being an only child.
Jaime (Pascale): I actually found that Jaime and I had a lot in common. We are both American (but from different states); Jaime goes to Yale, which is dream school; we are both a bit nerdy, but also want to do whatever we can to help people; and lastly we both love Star Trek!
Cata (Victoria): Before anything started and we were reading through characters, something immediately drew me to Cata. Maybe it's the way she analyzes situations before she acts or the way she tries not to let her emotions get the best of her when she knows she has to be aware and ready for anything, I'm not sure. We do have a lot of similarities when it comes to personality and the fact that we are both extremely independent. She does this thing when she gets too overwhelmed--she goes to her happy place and starts doing breathing exercises. We have that in common as well, which I thought was pretty cool.
George (Katja): Quite a few actually, approximately the same age, same gender and taste in music and clothes. When I read my character file I was really happy and even if I wouldn't have been playing her or been a part, of this George would still be my favourite character.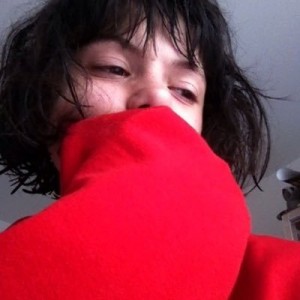 George (15) (played by Katja, 17, from Paris) Instagram: @CallMeGeorge_30 Twitter: @CallMeGeorge_30

Amy: What is the biggest difference between you and your character?
Remi (Fay): I think that thing the biggest difference in between Remi and I is that Remi is concentrated only on survival and does not try to approach people in a way that I would.
Jaime (Pascale): Probably the field that we want to go into, Jaime is working towards being a doctor, whereas I am working towards being an actress.
Cata (Victoria): The biggest difference between me and Cata is probably the fact that when she ran away from her abusive home, she left behind her siblings. I have two little brothers and I understand her situation and the urgency of it, but I could never leave them behind knowing what they would face everyday. I know the guilt would eat away at me, just like it does to Cata in her nightmares. Sinclair (Lucy): I think the biggest difference between me and Sinclair is his psycopathic personality: manipulative, self-centred and unsympathetic. I'm the exact opposite.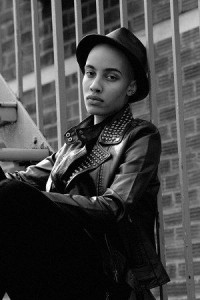 Jaime (20) (played by Pascale, 16, from Paris) Instagram: @jaime_salvator_yale Twitter: @SalvatorYale


Amy: When you knew you were going to play your character, did you read / re-read the book in a different way than you would have if it were just for reading-for-pleasure?
Sinclair (Lucy): I think I paid more attention to Sinclair's attitude, his replies, looking to read in between the lines to see any hidden meanings in what he said or did that would point out his big secret: being a psychopath. I definitely wouldn't have singled him out so much if I was reading for pleasure.
Remi (Fay): Yes. But I guess the only way I was reading it differently was by searching for a chapter from my point of view (like Cata, Fergus and Jaime) to help me grasp my character's background and personality.
Jaime (Pascale): I did re-read the book, and I was definitely paying a lot more attention to the fact that we never actually know whether Jaime is a boy or a girl, as when I had first read it I completely read Jaime as a girl.
Cata (Victoria): I actually did, yes. It was like I was reading an entirely new book the second time. It's like seeing a movie so many times and then going back and watching the people in the background. It was really cool to pay close attention to how Cata reacts in certain situations and how her mind works when there's a problem. I had to read the chapter with her nightmare three times!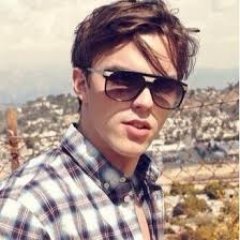 Sinclair (17) (played by Lucy, 14, from Paris) Instagram: @Sinclair_hartford Twitter: @SinclairJasonH1


Amy: What did you do mentally/homework-wise to prepare for playing your part?
Remi (Fay): to prepare for playing my part, I mostly read the sheet on my character and read the books while paying more attention to my character than the others.
Jaime (Pascale): I re-read the book, paying a lot more attention to the little details about the character, so that I could play them better and get a better gauge of how they would react in different situations. Amy also gave me a file that she had created to look like the one on Jaime's desk, so I looked over that as well as really trying to understand as much of the medical side of the book as I could.
Cata (Victoria): Not only did I have to go back and read certain parts and chapters, but I also did research on PTSD and insomnia and treatment plans that some people go through. The most difficult part about becoming this character was honestly trying to imagine living with PTSD and night terrors. It was really hard despite all of the research that I had done.
George (Katja): As my character is so much like me and has the same tastes I didn't really have to do much research and I was lucky to have a friend who looked like her as, despite all our points in common, my character, physically, looks nothing like me haha (except the clothes).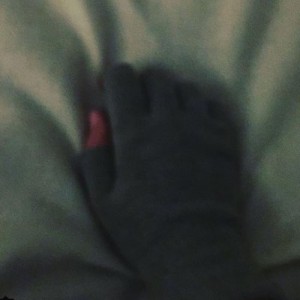 Ant (13) (played by Jenna, 17, from Australia) Instagram: Ant_Gates113 Twitter: @gates_ant113

Amy: Do you feel yourself really getting into the mind of your character when you post for them or answer questions for them?
Remi (Fay): most of the time, yes; but because I don't have a lot in common with my character, I find it hard to get into his skin completely. When that happens I just fish out answers from my own tastes and personality.
Jaime (Pascale): Definitely, it has been really fun kind of getting to know Jaime a bit better through doing this, and as I am reading Neverwake it is even more fun than reading Dreamfall because you almost feel like you know the character personally.
Sinclair (Lucy): I have struggled quite a bit since, well, I'm not a psychopath killer like Sinclair, but I tried my best to slip in some creepier undertones and slightly hidden meanings to show the characters dark intentions and thoughts when I could.
Cata (Victoria): Yeah it's interesting actually. Cata is in my head now almost like another personality that I can switch to. When people ask me questions, a part of me has to really think what she would say and the other part of me, Cata's part, knows exactly what to say since we are so similar. The more I read and the more questions come in, the more I am being introduced to Cata and realizing how much we have in common.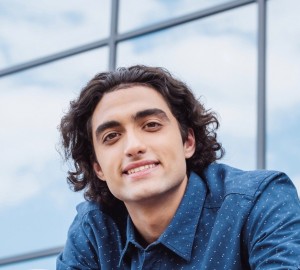 Fergus (18) (played by Michael, 16, from Paris) Instagram: @Fergus_willson123 Twitter: @Ferguswills0n

Amy: What is the strangest question you have been asked so far?
Sinclair (Lucy): Well @PMorrisAuthor asked "Rather an open question, Sinclair, and please make of it what you will. Where does it all end?" It might not be strange exactly, but definitely the most complicated. Pretty hard to answer.
Cata (Victoria): Oh gosh, there have been quite a few that have stumped me for sure. Someone asked me if Cata could say one thing to her mother, what would it be and I was totally at a crossroads of what to say. There isn't much about Cata's mother so I had to really think for that one. There was another one that asked if Cata had ever thought of writing a horror story based on her nightmares. I thought that one was pretty funny.
BethAnn (19) (played by Amy Plum...since I didn't think I should have a teen play her part) Instagram: @BethAnnLindstrom Twitter: @BethDoesntSleep
Amy: Now that you've read the books, what do you wish for your character? (Characters' names removed to avoid spoilers.)
I definitely want them to achieve their dream of opening a free clinic in Detroit.
I really want her to make peace with her mistakes from her past and someday be able to actually make her happy place in her mind (the cabin in the woods) a reality. She's had so much pressure to grow up so quickly and I just want her to be able to take a break from her mind for a while. She still has a lot of self-reflection to do to figure out who she is, and I feel like that would be the perfect place for her to do it.
I really want their image to be remembered in the Survivors' minds.
I usually want all the "bad" characters in books and movies to be redeemed at the end but it's hard to feel bad for a cold hearted killer, so I don't really want anything better for the character than what they got.

I hope you enjoyed the interview. Follow the characters on social media and ask them your own questions for a chance to win a NEVERWAKE prize pack!
Neverwake
By: Amy Plum
Publisher: HarperTeen
Release Date: August 7th, 2018
*GIVEAWAY DETAILS*
One winner will each receive a copy of Dreamfall & Neverwake (Amy Plum) ~ (International)
*Click the Rafflecopter link below to enter the giveaway*
Related Posts