YABC Staff's Current Reads ~ January 30th, 2017
Hello YABC'ers!
Welcome to the newest weekly post by the Staff at YA Books Central called Current Reads Monday!
We love everything bookish and just wanted to share with our readers what books we are currently reading and obsessing about! So check out what books the YABC Staff are currently reading below and comment to let us know what your book or books your reading as well!!
Share, Tweet, and post with the hashtag #YABCCurrentReads!
Happy Reading!!
*Beth's Current Reads*
(YABC Assistant Blog Manager)
Given To The Sea (Mindy McGinnis)
Author: Mindy McGinnis

Book: Hardcover, 352 pages
Expected publication: April 11th, 2017
Publisher: Putnam Children's
Khosa is Given to the Sea, a girl born to be fed to the water, her flesh preventing a wave like the one that destroyed the Kingdom of Stille in days of old. But before she's allowed to dance – an uncontrollable twitching of the limbs that will carry her to the shore in a frenzy – she must produce an heir. Yet the thought of human touch sends shudders down her spine that not even the sound of the tide can match.

Vincent is third in line to inherit his throne, royalty in a kingdom where the old linger and the young inherit only boredom. When Khosa arrives without an heir he knows his father will ensure she fulfills her duty, at whatever cost. Torn between protecting the throne he will someday fill, and the girl whose fate is tied to its very existence, Vincent's loyalty is at odds with his heart.

Dara and Donil are the last of the Indiri, a native race whose dwindling magic grows weaker as the island country fades. Animals cease to bear young, creatures of the sea take to the land, and the Pietra – fierce fighters who destroyed the Indiri a generation before – are now marching from their stony shores for the twin's adopted homeland, Stille.

Witt leads the Pietra, their army the only family he has ever known. The stone shores harbor a secret, a growing threat that will envelop the entire land – and he will conquer every speck of soil to ensure the survival of his people.

The tides are turning in Stille, where royals scheme, Pietrans march, and the rising sea calls for its Given.
The Great Pursuit (Wendy Higgins)
Author: Wendy Higgins

Book: Hardcover, 512 pages
Expected publication: March 7th, 2017
Publisher: Harper Teen
Lochlanach has traded the great beast for something far more terrible, a Lashed enemy veiled in beauty, deception, and a vengeance passed down through generations: Rozaria Rocato. And she's offering the hunter Paxton Seabolt power and acceptance he could never receive in his homeland. Pax must decide how far he's willing to go under her tutelage, knowing she is the opponent of Princess Aerity Lochson.

In a land where traditionalists dread change, the Lochlan throne must contend with mysterious foes and traitors, while attempting to keep revolt at bay. As dire circumstances strike the royal family, matters of the castle are left in Aerity's hands. It's time to put aside her fears and grasp the reign, taking actions that have the potential to save or destroy her people.

One hunt has ended, but the pursuit for love and justice continue. In this sequel to The Great Hunt from New York Times bestselling author Wendy Higgins, political intrigue and romance intensify in another thrilling fantasy. Princess Aerity embraces a quest for identity and passion before making the ultimate sacrifice for her kingdom.
Wintersong (S. Jae-Jones)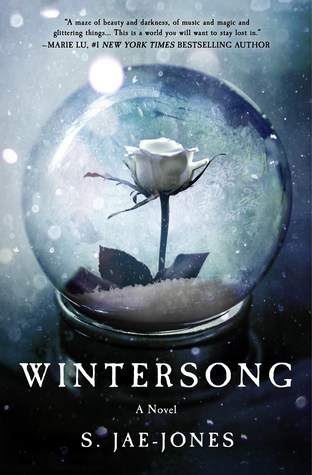 Author: S. Jae-Jones

Book: Hardcover, 448 pages
Expected publication: February 7th, 2017
Publisher: Thomas Dunne
Beware the goblin men and the wares they sell.
All her life, nineteen-year-old Liesl has heard tales of the beautiful, mysterious Goblin King. He is the Lord of Mischief, the Ruler Underground, and the muse around which her music is composed. Yet, as Liesl helps shoulder the burden of running her family's inn, her dreams of composition and childish fancies about the Goblin King must be set aside in favor of more practical concerns.
But when her sister Käthe is taken by the goblins, Liesl journeys to their realm to rescue her sister and return her to the world above. The Goblin King agrees to let Käthe go—for a price. The life of a maiden must be given to the land, in accordance with the old laws. A life for a life, he says. Without sacrifice, nothing good can grow. Without death, there can be no rebirth. In exchange for her sister's freedom, Liesl offers her hand in marriage to the Goblin King. He accepts.
Down in the Underground, Liesl discovers that the Goblin King still inspires her—musically, physically, emotionally. Yet even as her talent blossoms, Liesl's life is slowly fading away, the price she paid for becoming the Goblin King's bride. As the two of them grow closer, they must learn just what it is they are each willing to sacrifice: her life, her music, or the end of the world.
*Melissa C's Current Reads*
(YABC Indie Manager)
Ruins (Ednah Walters)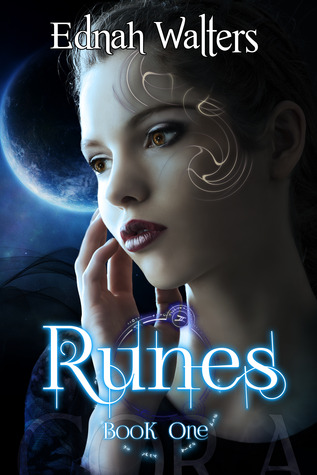 Author: Ednah Walters

Book: Hardcover, 245 pages
Expected publication: June 18th, 2013
Publisher: Indie
Seventeen-year-old Raine Cooper has enough on her plate dealing with her father's disappearance, her mother's erratic behavior and the possibility of her boyfriend relocating. The last thing she needs is Torin St. James—a mysterious new neighbor with a wicked smile and uncanny way of reading her.
Raine is drawn to Torin's dark sexiness against her better judgment, until he saves her life with weird marks and she realizes he is different. But by healing her, Torin changes something inside Raine. Now she can't stop thinking about him. Half the time, she's not sure whether to fall into his arms or run.
Scared, she sets out to find out what Torin is. But the closer she gets to the truth the more she uncovers something sinister about Torin. What Torin is goes back to an ancient mythology and Raine is somehow part of it. Not only are she and her friends in danger, she must choose a side, but the wrong choice will cost Raine her life.
Three Dark Crowns (Kendare Blake)
Author: Kendare Blake

Book: Hardcover, 398 pages
Expected publication: September 20th, 2016
Publisher: Harper Teen
When kingdom come, there will be one.
In every generation on the island of Fennbirn, a set of triplets is born—three queens, all equal heirs to the crown and each possessor of a coveted magic. Mirabella is a fierce elemental, able to spark hungry flames or vicious storms at the snap of her fingers. Katharine is a poisoner, one who can ingest the deadliest poisons without so much as a stomachache. Arsinoe, a naturalist, is said to have the ability to bloom the reddest rose and control the fiercest of lions.
But becoming the Queen Crowned isn't solely a matter of royal birth. Each sister has to fight for it. And it's not just a game of win or lose…it's life or death. The night the sisters turn sixteen, the battle begins.
The last queen standing gets the crown.
That Moment When (Multiple Authors)
Author: Multiple Authors

Book: Hardcover, 626 pages
Expected publication: November 3rd, 2016
Publisher: AAYAA
Have you ever reached a moment in your life when everything changed? A point of no return, an event or discovery so momentous it changed everything you thought you knew about the world, and yourself?

"That Moment When" is filled with exactly these kinds of moments. Inside you'll see a wide variety of fascinating stories from all of your favorite genres--from fantasy and paranormal to dystopia and beyond--and put them together into an epic young adult anthology of over 200,000 words (the length of three full novels).

Some of them are complete stories to spark your imagination, others are just the beginning of a unique adventure. Some of the authors are just starting out, while others are celebrated NYT or USA Today Bestselling authors. We teamed up to make it easier for you to find your new favorite author. With 40 stories in this book, you're certain to find a tale that will thrill and excite you.
*Joanne's Current Reads*
(YABC Staff Reviewer)
March Trilogy (Lewis, Aydin, and Powell)
Author: Lewis, Aydin, Powell

Book: Hardcover, 153 pages
Expected publication: April 13th, 2013
Publisher: Top Shelf Productions
Congressman John Lewis (GA-5) is an American icon, one of the key figures of the civil rights movement. His commitment to justice and nonviolence has taken him from an Alabama sharecropper's farm to the halls of Congress, from a segregated schoolroom to the 1963 March on Washington, and from receiving beatings from state troopers to receiving the Medal of Freedom from the first African-American president.

Now, to share his remarkable story with new generations, Lewis presents March, a graphic novel trilogy, in collaboration with co-writer Andrew Aydin and New York Times best-selling artist Nate Powell (winner of the Eisner Award and LA Times Book Prize finalist for Swallow Me Whole).

March is a vivid first-hand account of John Lewis' lifelong struggle for civil and human rights, meditating in the modern age on the distance traveled since the days of Jim Crow and segregation. Rooted in Lewis' personal story, it also reflects on the highs and lows of the broader civil rights movement.

Book One spans John Lewis' youth in rural Alabama, his life-changing meeting with Martin Luther King, Jr., the birth of the Nashville Student Movement, and their battle to tear down segregation through nonviolent lunch counter sit-ins, building to a stunning climax on the steps of City Hall.

Many years ago, John Lewis and other student activists drew inspiration from the 1950s comic book "Martin Luther King and the Montgomery Story." Now, his own comics bring those days to life for a new audience, testifying to a movement whose echoes will be heard for generations.
*CJ's Current Reads*
(YABC Owner)
Flamecaster (Cinda Williams Chima)
Author: Cinda Williams Chima

Book: Hardcover, 535 pages
Expected publication: April 5th, 2017
Publisher: Harper Teen
A burning vengeance.

Adrian sul'Han, known as Ash, is a trained healer with a powerful gift of magic—and a thirst for revenge. The son of the queen of the Fells, Ash is forced into hiding after a series of murders throws the queendom into chaos. Now Ash is closer than he's ever been to killing the man responsible, the cruel king of Arden. As a healer, can Ash use his powers not to save a life but to take it?

A blood-based curse.

Abandoned at birth, Jenna Bandelow was told the mysterious magemark on the back of her neck would make her a target. But when the King's Guard launches a relentless search for a girl with a mark like hers, Jenna assumes that it has more to do with her role as a saboteur than any birth-based curse. Though Jenna doesn't know why she's being hunted, she knows that she can't get caught.

Destiny's fiery hand.

Eventually, Ash's and Jenna's paths will collide in Arden. Thrown together by chance and joined by their hatred of the king, they will come to rescue each other in ways they cannot yet imagine.

Set in the world of the acclaimed Seven Realms series a generation later, this is a thrilling story of dark magic, chilling threats, and two unforgettable characters walking a knife-sharp line between life and death.
*Kelly's Current Reads*
(YABC Staff Reviewer)
Curse Of The Sphinx (Raye Wagner)
Author: Raye Wagner

Book: Hardcover, 344 pages
Expected publication: August 11th, 2015
How long can a monster stay hidden in plain sight?
Seventeen year-old Hope Nicholas has spent her entire life on the run. But no one is chasing her. In fact, no one even knows she exists. With her mom, she's traveled from town to town and school to school, barely staying long enough to meet anyone, let alone make friends. And she'll have to keep it that way. It's safer.
When her mother is brutally ripped away from her, Hope's life shatters. Is this the fulfillment of Apollo's curse, murder from the shadow monsters of the Underworld, or have the demigods finally found her? Orphaned and alone, Hope flees again, but this time there's no one to teach her who to trust—or how to love.
Set in a universe where mythology is alive and well in the modern world, Curse of the Sphinx irresistibly blends action, suspense and romance.
Queen Alpha (Jaymin Eve & Leia Stone)
Author: Jaymin Eve & Leia Stone

Book: Hardcover, 192 pages
Expected publication: March 7th, 2017
Arianna might have won the Summit and taken the crown of wolf shifters, but there is no time for her to settle into the royal life.
Something is off with the mecca and if she doesn't fix it the fae might just make another earth side appearance.
Now she must work with the king of the bears to save both of their people. Which is easier said than done when he tempts her in every way and a relationship between them is forbidden. One slip up could cost her everything and in the NYC mecca someone is always watching.
The Coldest Girl In Coldtown (Holly Black)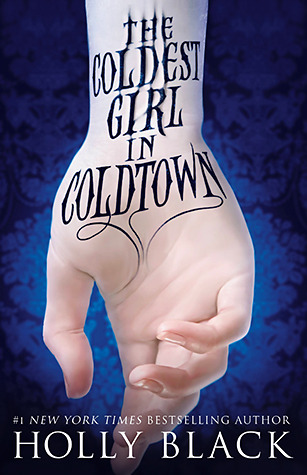 Author: Holly Black

Book: Hardcover, 419 pages
Expected publication: September 23rd, 2013
Publisher: Little, Brown Books For Young Readers
Tana lives in a world where walled cities called Coldtowns exist. In them, quarantined monsters and humans mingle in a decadently bloody mix of predator and prey. The only problem is, once you pass through Coldtown's gates, you can never leave.
One morning, after a perfectly ordinary party, Tana wakes up surrounded by corpses. The only other survivors of this massacre are her exasperatingly endearing ex-boyfriend, infected and on the edge, and a mysterious boy burdened with a terrible secret. Shaken and determined, Tana enters a race against the clock to save the three of them the only way she knows how: by going straight to the wicked, opulent heart of Coldtown itself.
The Coldest Girl in Coldtown is a wholly original story of rage and revenge, of guilt and horror, and of love and loathing from bestselling and acclaimed author Holly Black.
*Beth R's Current Reads*
(YABC Staff Reviewer)
Just Another Girl (Elizabeth Eulberg)
Author: Elizabeth Eulberg

Book: Hardcover, 256 pages
Expected publication: March 28th, 2017
Publisher: Scholastic
You resent her. You can't stand her. You might even hate her.
But you don't know her at all.

Hope knows there's only one thing coming between her and her longtime crush: his girlfriend, Parker. She has to sit on the sidelines and watch as the perfect girl gets the perfect boy . . . because that's how the universe works, even though it's so completely wrong.

Parker doesn't feel perfect. She knows if everyone knew the truth about her, they'd never be able to get past it. So she keeps quiet. She focuses on making it through the day with her secret safe . . . even as this becomes harder and harder to do. And Hope isn't making it any easier. . . .

In Just Another Girl, Elizabeth Eulberg astutely and affectingly shows us how battle lines get drawn between girls -- and how difficult it then becomes to see or understand the girl standing on the other side of the divide.

You think you have an enemy. But she's just another girl.
*Kayla's Current Reads*
(YABC Staff Reviewer)
The You I've Never Known (Ellen Hopkins)
Author: Ellen Hopkins

Book: Hardcover, 608 pages
Expected publication: January 24th, 2017
Publisher: Margaret K McElderry Books
How do you live your life if your past is based on a lie? A new novel in both verse and prose from #1 New York Times bestselling author, Ellen Hopkins.
For as long as she can remember, it's been just Ariel and Dad. Ariel's mom disappeared when she was a baby. Dad says home is wherever the two of them are, but Ariel is now seventeen and after years of new apartments, new schools, and new faces, all she wants is to put down some roots. Complicating things are Monica and Gabe, both of whom have stirred a different kind of desire.
Maya's a teenager who's run from an abusive mother right into the arms of an older man she thinks she can trust. But now she's isolated with a baby on the way, and life's getting more complicated than Maya ever could have imagined.
Ariel and Maya's lives collide unexpectedly when Ariel's mother shows up out of the blue with wild accusations: Ariel wasn't abandoned. Her father kidnapped her fourteen years ago.
What is Ariel supposed to believe? Is it possible Dad's woven her entire history into a tapestry of lies? How can she choose between the mother she's been taught to mistrust and the father who has taken care of her all these years?
In bestselling author Ellen Hopkins's deft hands, Ariel's emotionally charged journey to find out the truth of who she really is balances beautifully with Maya's story of loss and redemption. This is a memorable portrait of two young women trying to make sense of their lives and coming face to face with themselves—for both the last and the very first time.
*Karen's Current Reads*
(YABC Staff Reviewer)
Teach Me To Forget (Erica M Chapman)
Author: Erica Chapman

Book: Hardcover, 287 pages
Expected publication: December 2nd, 2016
Publisher: Merit Press
This is the story of Ellery, a girl who learns how to live while waiting for the date she chose to die.
Ellery's bought the gun, made arrangements for her funeral, and even picked the day. A Wednesday. Everything has fallen into place.
Now all she has to do is die.
When her plans go awry and the gun she was going to kill herself with breaks, she does the one thing she has control over--return it and get a new one. After tormenting the crusty customer service associate by trying to return the gun with the wrong receipt, Ellery gets caught by the security guard who also happens to be someone she knows--the annoyingly perfect Colter Sawyer from her English class.
Colter quickly uncovers what she's hiding and is determined to change her mind. After confessing a closely held secret of his own, he promises not to tell hers. Ellery tries to fight her attraction to him as the shadows of her past cling tight around her, but when she's faced with another tragedy, she must decide whether she can learn to live with what she's done or follow through with her plan to die.
What book are you currently reading? Comment below!
Share, Tweet, and post with the hashtag #YABCCurrentReads!
Comments
No comments made yet. Be the first to submit a comment