Author Chat with Kiersten White (And I Darken), Plus Giveaway!
Today on the YABC blog we are happy to sit down
with author Kiersten White talk with her
about her about new release, And I Darken, which releases June 28th, 2016!!
YABC: What surprised you most while writing your latest book?
Getting to the end! Writing And I Darken was such a different process—with more than one false start, my longest draft both time-wise and word count, and not knowing whether the series would be structured around two books or three—that by the time I wrote the end, it was almost shocking to actually be done! (Also, this shouldn't surprise anyone, but turns out writing historical fiction is hard.)
YABC: If you could live in any fantasy world, which one would it be?
Harry Potter, as long as we can pretend the horrible idea of an American School of Magic doesn't exist and I can go to Hogwarts like a proper magic-loving anglophile. (Most of my other favorite fantasy worlds are so brutal, I wouldn't last long in them. But I like to think I'd have made prefect. AT HOGWARTS, NOT STUPID ILVERMORNY.)
YABC: Do you have a mantra that gets you through the drafting phase?
"[X] hours until I can take a nap / go to bed!" But seriously, not really. I like drafting! And I view it as my job (on account of it being…my job), so I try to treat it with that level of seriousness. It's not torture, it's work, and you get the work done!
YABC: What is your favorite hobby when you're not writing?
Reading. I'm SUPER well-rounded.
YABC: Which character gave you the most trouble when writing your latest book?
I don't usually have much trouble with characters. I adore both Lada and Radu—Lada for her straightforward aggressiveness, Radu for his sensitive thoughts on things. But the timeline for book two was kind of a pain in the butt for this one! History, always being difficult and not doing what I needed it to have done.
YABC: Do you enjoy writing to music? If so, do you have a go-to playlist?
I used to have playlists for books. But I've written books to rain white noise, and to nothing, and for the case of the Darken trilogy, to Lorde's "Yellow Flicker Beat" on infinite repeat. Whatever gets my brain on the right track!
YABC: Is there an organization or cause that is close to your heart?
The Trevor Project nationally, but I also love supporting community-based organizations that provide support and outreach to LGBTQIA+ teens.
YABC: What's a book that you've read recently that you would recommend to your readers?
Victoria Schwab's This Savage Song. A girl who wants to be monstrous. A monster who wants to be human. Unsurprisingly, I dug it.
YABC: Which part of the writing process do you enjoy more: Drafting or Revising?
I find both totally overwhelming before I start, and then so invigorating when I get into it! I love the giddy joy of creation, and also the satisfaction of taking something I love and crafting it into something I'm proud of.
YABC: What would you say is your superpower?
Anxiety. My brain's ability to worst-case-scenario and chew things to pieces is also what makes me a good storyteller. So I wouldn't trade it!
Meet, And I Darken!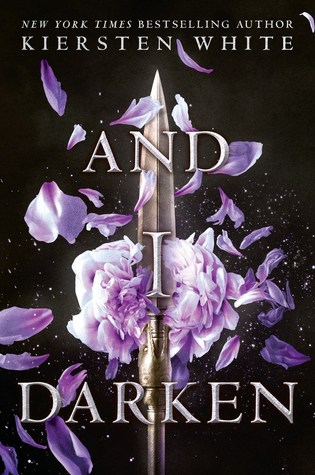 NO ONE EXPECTS A PRINCESS TO BE BRUTAL.

And Lada Dragwlya likes it that way. Ever since she and her gentle younger brother, Radu, were wrenched from their homeland of Wallachia and abandoned by their father to be raised in the Ottoman courts, Lada has known that being ruthless is the key to survival. She and Radu are doomed to act as pawns in a vicious game, an unseen sword hovering over their every move. For the lineage that makes them special also makes them targets.

Lada despises the Ottomans and bides her time, planning her vengeance for the day when she can return to Wallachia and claim her birthright. Radu longs only for a place where he feels safe. And when they meet Mehmed, the defiant and lonely son of the sultan, who's expected to rule a nation, Radu feels that he's made a true friend—and Lada wonders if she's finally found someone worthy of her passion.

But Mehmed is heir to the very empire that Lada has sworn to fight against—and that Radu now considers home. Together, Lada, Radu, and Mehmed form a toxic triangle that strains the bonds of love and loyalty to the breaking point.

From New York Times bestselling author Kiersten White comes the first book in a dark, sweeping new series in which heads will roll, bodies will be impaled . . . and hearts will be broken.
Amazon * Barnes & Noble * Indiebound
Meet, Kiersten White!
KIERSTEN WHITE is the New York Times bestselling author of the Paranormalcy trilogy; the dark thrillers Mind Games and Perfect Lies; The Chaos of Stars; and Illusions of Fate. She also coauthored In the Shadows with Jim Di Bartolo. She lives with her family near the ocean in San Diego, which, in spite of its perfection, spurs her to dream of faraway places and even further away times. Visit Kiersten online at kierstenwhite.com and follow @kierstenwhite on Twitter.
Website * Facebook * Twitter * Tumblr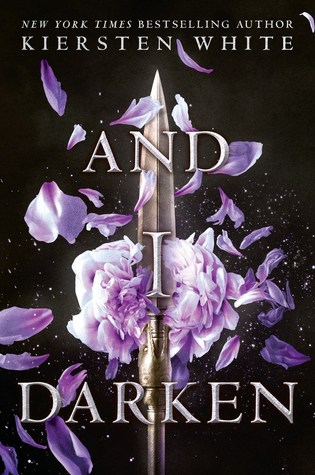 Book: And I Darken
By: Kiersten White
Publisher: Delacorte Press
Release Date: June 28th, 2016
*GIVEAWAY DETAILS*
Two winners will each recieve a finished copy of And I Darken.
(US only).
*Click the Rafflecopter link below to enter the giveaway*