Today we're excited to chat with Cynthia Hand (The Afterlife Of Holly Chase)
as part of YABC's Teen Read Week!
Read on for more about Cynthia, her novel, plus a giveaway!
Meet Cynthia Hand!
Cynthia Hand is the New York Times bestselling author of several books for teens, including the UNEARTHLY trilogy, THE LAST TIME WE SAY GOODBYE, MY LADY JANE (with fellow authors Brodi Ashton and Jodi Meadows), THE AFTERLIFE OF HOLLY CHASE, and the upcoming novel MY PLAIN JANE (also with Ashton and Meadows). Before turning to writing for young adults, she studied literary fiction and earned both an M.F.A. and a Ph.D. in fiction writing. She currently resides in Boise, Idaho, with two cats, two kids, and an entourage of imaginary friends.
Meet The Afterlife Of Holly Chase!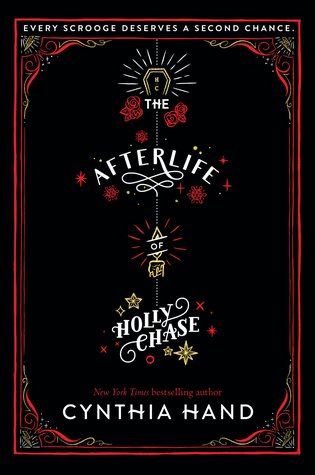 On Christmas Eve five years ago, Holly was visited by three ghosts who showed her how selfish and spoiled she'd become. They tried to convince her to mend her ways.
She didn't.
And then she died.
Now she's stuck working for the top-secret company Project Scrooge--as the latest Ghost of Christmas Past.
Every year, they save another miserly grouch. Every year, Holly stays frozen at seventeen while her family and friends go on living without her. So far, Holly's afterlife has been miserable.
But this year, everything is about to change. . . .
~ Interview for Teen Read Week ~
YABC: What book or books were your go-to choice when you were a teen?
As a teen I loved Ender's Game, by Orson Scott Card, the Elfquest graphic novels by Richard and Wendy Pini, and anything by Mercedes Lackey, although Arrows of the Queen was my favorite.

YABC: Did you prefer a specific genre as a teen? Or was any genre game?
I probably read more fantasy than any other genre, but I also loved just plain literature, horror (I was big in Stephen King), science fiction, and anything historical.

YABC: What current YA book would you recommend to your teenage self?
Every Last Word by Tamara Ireland Stone. I would have loved that book. And I also would have slid her over a copy of Wicked Lovely, by Melissa Marr.

YABC: What book that you read as a teen had the most impact on you in your life?
To Kill A Mockingbird. It was the first time I registered a book as art and loved the language of the book as much as I loved the story, and that changed the way I thought about writing.
YABC: If you could spend an entire day with the character of your choice from any YA novel, who would it be and why?
Hazel from The Fault In Our Stars, because I just loved her sense of humor and I think she'd be cool to hang out with.

YABC: What do you love most about the YA genre?
I love that you can write pretty much anything in this genre, as long as it centers around a teen character. The lines that exist between genres in adult fiction, between fantasy and contemporary, between magical realism and realism, between romance and adventure, are all a bit blurrier in YA. So you can end up writing a book that a comedy/historical novel/retelling/fantasy, and that's okay.

YABC: Was there a class in high school that you wished you had paid closer attention to and why?
loved my British History class and I paid attention to it at the time, but I wish I could remember more of the things I learned.

YABC: Which social media site do you wish had been available to you as a teen and why?
Goodreads. I would have loved to dive into all of those books.

YABC: What advice would you give teens who might want to be a writer?
Write what you love. Don't write what you think other people want you to write, or what you think is popular right now, or what you think will get you published. Write what YOU love. If you love it, chances are others will, too.

YABC: What book from your younger years do you still recommend today?
Anne of Green Gables and it's lesser known companion, Emily of New Moon.

YABC: What 3 YA books would you love to recommend to our readers?
the His Fair Assassin series by Robin LaFevers, Fangirl by Rainbow Rowell, and Before She Ignites by Jodi Meadows.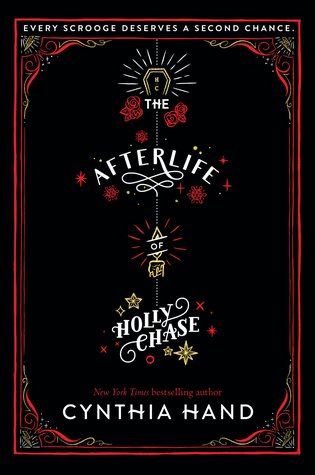 The Afterlife Of Holly Chase
By: Cynthia Hand
Publisher: HarperTeen
Release Date: October 24th, 2017
*GIVEAWAY DETAILS*
Three winners will each receive a copy of

The Afterlife Of Holly Chase (Cynthia Hand)

~ US Only
*Click the Rafflecopter link below to enter the giveaway*